Amber Rose Says Kanye West Has 'Bullied' Her for 10 Years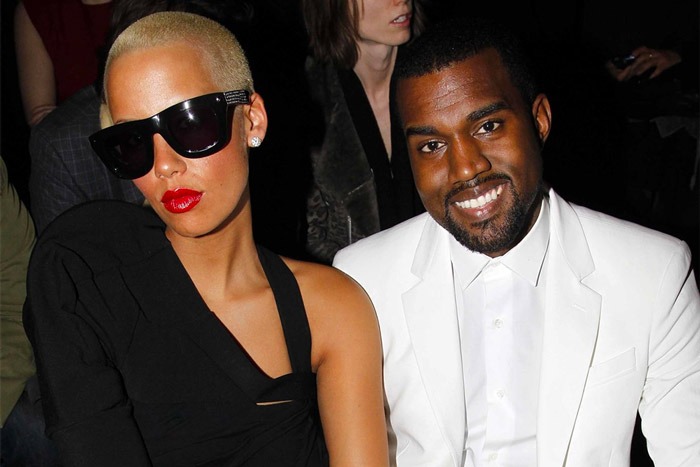 Amber Rose wants Kanye West to leave her alone.
It's been a decade since the couple ended their relationship, but Amber says the rapper continues to bully and slut-shame her. During her appearance on Adam22's YouTube channel "No Jumper," the model got candid about her ex-boyfriend.
When asked if she learned anything from being around Kanye, Amber didn't hesitate to say no. "I didn't soak up anything from him. Me and him are two very different people," she said. "You can't really mention anyone that says anything really bad about me except for him 'cause I got away. I'm not like him at all. I didn't get anything from him."
The host brought up Kanye's infamous "30 showers" comment on "The Breakfast Club" in 2015. "It's very hard for a woman to wanna be with someone that's with Amber Rose," Ye said during the interview, which occurred five years after they split. "I had to take 30 showers before I got with Kim."
Amber, who dated West for two years starting in 2008, clapped back at the offensive comment. "I don't know if he says things to make his wife more comfortable but to slut-shame me and say you needed 30 showers? You took me around the world. Since when do you need 30 showers?" she asked.
The OnlyFans star also revealed that she's been offered book deals to talk about her ex, but has turned them down. "I don't want money from stuff like that. Not all money is good money. I don't live my life like that."
Amber says Kanye keeps bringing her up despite the fact that they broke up a decade ago. "Even if someone is picking on me, which he has for 10 years. He has picked on me, he has bullied me for 10 years."
He also referenced her during his presidential rally in South Carolina in July. "He just called me a prostitute at his rally," she said. "Ten years later. Just leave me alone. I don't bother you, I don't talk about you. Obviously, it comes up in interviews 'cause it's a big part of why I'm famous so I try to give good interviews by not shying away from that, but at the same time, it's like, 'Bro, leave me alone.'"
During the interview, Amber also shared her thoughts on Kanye's bid for president and his past support for Donald Trump. "I could see why he loves Trump, they're twinsies, they're literally the same person," she said. "There's things that Trump says and I'm like, 'Oh my God, that's Kanye. That is him.' He probably sees himself in Trump and that's why he supports him."