Award Winning Disc Jockey DJ Kidnu Is Stamping His Name in Hip Hop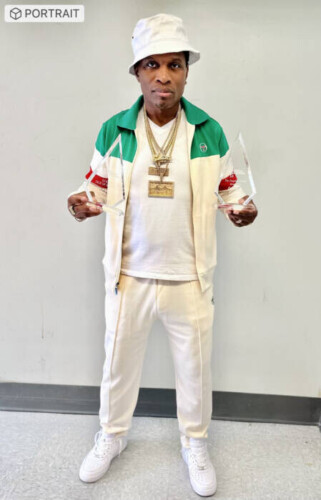 New York DJ, DJ Kidnu wants the world to know that he is a part of the 50th anniversary of Hip Hop as a tastemaker, entrepreneur, professional and student of Hip Hop. After making his recent dj debut on Pix11 Morning News, the Bronx native felt like this was the perfect way to pay homage to the genre that changed his life forever.
Born in Brooklyn and raised in the Bronx, he became heavily influenced by 80's Hip Hop culture that originated in his stomping grounds. Developing a strong ear for good music, Hip Hop pioneers such as Wu-Tang; especially Raekwon has helped shape the impressive music career Kid Nu has embarked on. Intertwining Djing and producing all around the world, his talent has been heard on New York's 94.7 The Block, THE MIX 88.9 FM Virginia, 107.5 FM WBLS New York, 98.1 FM Urban Heat in Boston, Shade 45 Sway In The Morning Show, 101.3 FM Jamz in Charlottesville Virginia and Mixing live on his own app(Djkidnu) 94.7 the block.
In 2014, Kidnu finally received the respect and credit he so well deserved. He received the 2014 SFS DJ Of The Year Award in Harlem, New York, at the Alhambra Ballroom on behalf of the Smile for Sonya Honors Awards. He was recognized for his hard work and dedication to nightlife, entertainment, fashion and most importantly to his community. This accolade stamped his influence on the Hip Hop community and shows how far his musical abilities will continue to take him.
As an internationally renowned, Disc Jockey, musical enthusiast and serial entrepreneur DJ Kidnu is ready to make the next rising star a music success one record at a time. As he plans to celebrate such a historic milestone for black culture and history, DJ Kidnu is a firm believer that Hip Hop changes the music landscape forever. He is so glad to be a part of history.
© 2023, Tedfuel. All rights reserved.