BandLab Advocates for Ethical AI in Music Creation at Ai4 Conference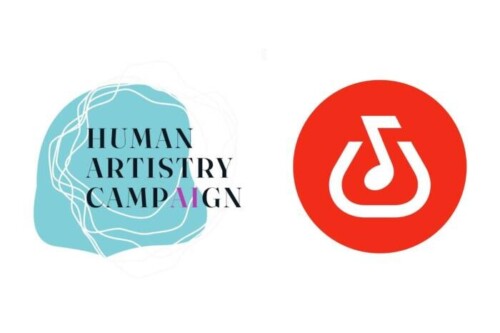 Meng Ru Kuok, CEO and Co-founder of BandLab Technologies, announced BandLab's support for the Human Artistry CampAIgn at enterprise AI conference, Ai4, on August 8th. The commitment to ethical, human-first AI practices came during his presentation, "Augmenting the Artist: How AI is Redefining Music Creation and Innovation." The gravity of Meng's address was further amplified as BandLab is the first music creation platform to publicly support for the Human Artistry CampAIgn.
The fastest-growing platform for making music, BandLab's creation features — such as AI-powered musical idea generator SongStarter — enable musicians from all backgrounds to discover their creative potential. In the past 12 months, the platform has seen 15x growth in music created using BandLab's AI-powered tools.
BandLab's support for the Human Artistry CampAIgn aligns with the company's mission to provide technology that empowers human creativity and breaks down the technical, geographic, and creative barriers facing musicians. With its free-to-use, mobile-first cross-platform tools, BandLab is a source of inspiration for over 60 million music creators worldwide.
"By becoming the first music creation platform to support the Human Artistry CampAIgn, we emphasize our commitment to ethical AI practices and ensuring that technology enriches the music industry and empowers new creators rather than making new barriers for them," said BandLab CEO Meng Ru Kuok during his Ai4 presentation. "BandLab is excited to be at the forefront of this movement. Together, we can all forge a future where AI empowers musicians without compromising the essence of human artistry."
Formed earlier this year, the Human Artistry CampAIgn is a coalition of over 150 global organizations representing musicians and other creatives whose work can potentially be impacted by artificial intelligence. It contains a set of guiding principles that outline how artificial intelligence can be used responsibly to support human creativity.
As the only music creation company at Ai4, a conference focused on uniting business leaders and data practitioners across all industries to facilitate the responsible adoption of AI, BandLab is proudly committed to addressing ethical concerns related to AI's impact on the music creation process. At this critical juncture for creatives, BandLab's support for the Human Artistry CampAIgn reaffirms the company's dedication to an ethical approach to AI training and development that elevates both human expression and innovation.
"The Human Artistry CampAIgn champions a future where art and technology reinforce one another and new innovations empower creators," said Dr. Moiya McTier, a spokesperson for the Human Artistry CampAIgn. "We applaud BandLab Technologies' leadership and look forward to additional companies committing to responsible AI practices that respect artists' rights, names, images, likenesses, voices, and individuality."
Visit the Human Artistry CampAIgn's website to learn more: humanartistrycampaign.com
© 2023, Seth "Digital Crates" Barmash. All rights reserved.