Belly Reveals 'See You Next Wednesday' Tracklist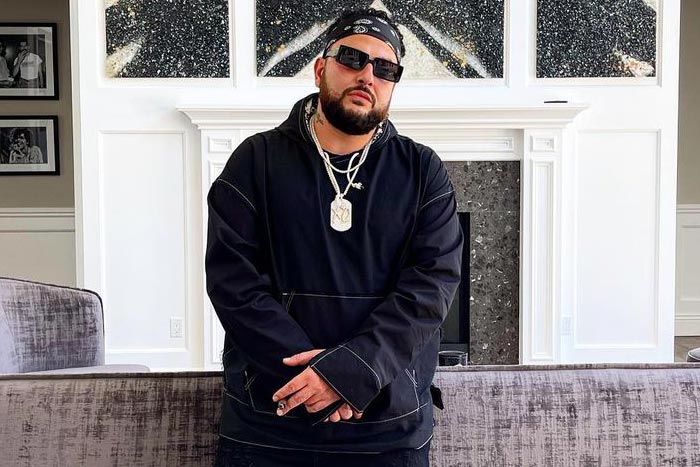 Nearly three years since his last album, Belly is set to return with See You Next Wednesday.
Ahead of the album's Aug. 27 release, the rapper/producer has revealed the tracklist. Executive produced by Belly, The Weeknd, DannyBoyStyles & The ANMLS, the star-studded set includes collaborations with Big Sean, Lil Uzi Vert, Gunna, Moneybagg Yo, PnB Rock, Nav, and Benny the Butcher. The Weeknd appears twice on the Young Thug-assisted "Better Believe," as well as "Die for It," which also features Nas.
Leading up to the album's release, Belly released a series of tracks including "Zero Love," "Money on the Table," "IYKYK," and "Better Believe."
See You Next Wednesday marks the follow-up to 2018's Immigrant. "Before I officially close out an album, there's two people I play it for to get the seal of approval: Hov and Abel," said Belly, who is signed to XO Records/Roc Nation. "That being said, I can officially say the album is done."
See You Next Wednesday Tracklist
1. "Snakes & Ladders"
2. "IYKYK"
3. "Better Believe" with The Weeknd and Young Thug
4. "Zero Love" feat. Moneybagg Yo
5. "Moment of Silence"
6. "Flowers"
7. "Razor" feat. PnB Rock and Gunna
8. "Die For It" with The Weeknd and Nas
9. "Requiem" with NAV
10. "Two Tone" feat. Lil Uzi Vert
11. "Wu Tang"
12. "Sucker"
13. "Scary Sight" feat. Big Sean
14. "Money on the Table" feat. Benny The Butcher
15. "Can You Feel It Yet"
View this post on Instagram