Billboard-Charted Rap Artist Mikke Ripper Drops New Single "Everything Changes" Engineered by Steve Kovacs, Who Worked with R&B Singer Tink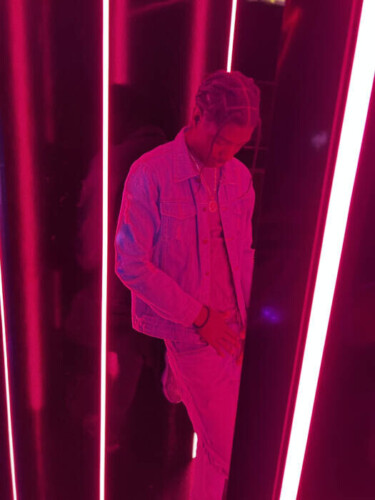 Chicago-based rapper Mikke Ripper, known for his Billboard-charted hit song "UGK," is back with another captivating release. His latest single, titled "Everything Changes," showcases Ripper's artistic growth and lyrical prowess. The track was expertly engineered by Steve Kovacs, who has previously worked with renowned R&B artist Tink.
Mikke Ripper's previous release, "UGK," garnered significant attention, accumulating an impressive 350,000 streams across various streaming platforms. Building on this momentum, Ripper is excited to unveil "Everything Changes" to his ever-growing fanbase.
With the song's official video set to be filmed in the summer of 2023, Mikke Ripper is poised to deliver a visually stunning visual accompaniment that matches the intensity and authenticity of his music. Fans can expect a cinematic experience that complements the raw emotions and powerful storytelling found in "Everything Changes."
Mikke Ripper is currently signed under the independent record label Armageddon Music Group, which has been instrumental in supporting his artistic vision and helping him reach new heights in his career. Through their partnership, Ripper continues to create impactful music that resonates with listeners worldwide.
As an artist, Mikke Ripper remains committed to pushing boundaries and exploring new sonic landscapes. His dedication to crafting compelling narratives and delivering memorable performances has earned him a dedicated following and placed him at the forefront of Chicago's rap scene.
"Everything Changes" is set to release on all major streaming platforms summer 2023
Contact Mikke Ripper on his IG at https://instagram.com/therealmikkeripper
© 2023, Logan. All rights reserved.