Blac Youngsta Poses Next to Tomb with Young Dolph's Name in New Video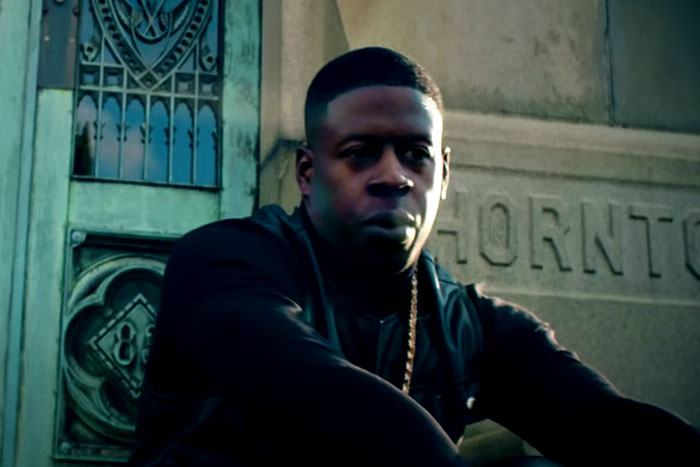 Blac Youngsta is continuing his beef with Young Dolph even after his death.
On Monday, the Tennessee rapper dropped a video for "I'm Assuming," which was filmed in a cemetery. Around one minute into the video, Youngsta is seen rapping in front of a crypt with the last name Thornton on it (Dolph's real name was Adolph Thornton Jr.).
It's unclear if the tombstone is real or whether it belongs to a member of Dolph's family. Either way, the subliminal shot wasn't lost, with many on social media calling out Youngsta for disrespecting the late rapper.
Not Blac Youngsta wit dolph name on a tombstone in his new song? pic.twitter.com/q7tf3jnZFl

— ExcuseMyFrench®?? (@swervingghoes) December 20, 2021
Crazy Blac Youngsta was quite when Dolph was present now that he's gone he makes a music video beside a grave tomb with dolphs last name! ? #ScarryAssNigga

— ItsJabariCuhh! ? (@Ayyoprettyboii) December 21, 2021
So people mad at blac youngsta for keeping the same energy he had when dolph was alive pic.twitter.com/CtcCQzNArU

— Jimmy Duncan (@BigJDuncSC803) December 21, 2021
Blac Youngsta, who is signed to Yo Gotti's CMG Records, and Dolph had been feuding for years prior to Dolph's death. Back in 2017, Youngsta was arrested and charged in connection with a shooting in Charlotte where Dolph's bulletproof SUV was shot at over 100 times. However, the charges were dropped due to lack of evidence. He was also named a person of interest when Dolph was shot in L.A. later that year.
Last week, Youngsta performed his 2016 Dolph diss track "Shake Sum" at a Dallas nightclub and made no effort to change the controversial lyrics.
Dolph was shot and killed while visiting a local cookie shop in Memphis on Nov. 17. No arrests have been made in the case.