Bryghteyee: Channeling Soulful Music and Spreading Love and Inspiration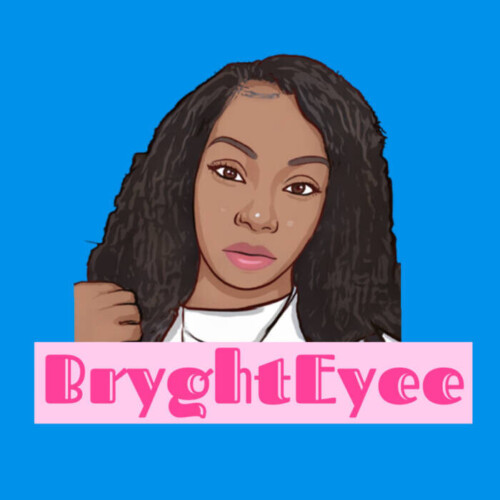 As an R&B recording artist and songwriter, Bryghteyee is making waves in the music industry with her captivating melodies and soulful lyrics. Born in the Antelope Valley but raised in Compton, Bryghteyee has a unique perspective that shines through in her music. With a deep spiritual connection and empathetic nature, she creates music that resonates with people on a profound level.
One of the reasons why people should know about Bryghteyee is her ability to relate to others. Her music captures the essence of the human experience, delving into emotions and experiences that many can relate to. Whether it's heartbreak, anger, or love, Bryghteyee channels these feelings into her music, creating a soul-captivating experience for her listeners.
Despite not having any notable career highlights yet, Bryghteyee is determined to make a lasting impact in the music industry. She has been generating buzz by attending events and showcases, showcasing her undeniable talent and leaving a lasting impression on those who hear her work. With her team, Bryghteyee is currently working on a collection of singles and an album, poised to make her mark in the industry very soon.
Bryghteyee has faced her fair share of challenges, including the grief of losing her mother. However, she has found solace and strength in music, transforming her pain into art. Every heartbreak and every angry thought has become the fuel for her creative process, allowing her to overcome adversity and create something beautiful out of her struggles.
The wisdom that Bryghteyee wishes to share with others is the power of words and the importance of love and giving. She believes that words have the power to manifest energy, and by spreading love and positivity, one can make a profound impact on the world. Bryghteyee's music reflects this philosophy, as she aims to touch hearts and inspire others through her talent and personality.
In a few years, Bryghteyee envisions herself as an internationally recognized artist known for her love for music. She aspires to be a healing icon, using her music to provide solace and inspiration to her audience. With her dedication, drive, and unwavering passion, there is no doubt that Bryghteyee will continue to make a significant impact and leave a lasting legacy in the music industry.
Stay tuned for the soulful sounds and heartfelt lyrics of Bryghteyee as she navigates her musical journey, touching lives and spreading love through her undeniable talent.
Follow her on Instagram – https://instagram.com/bryghteyee
© 2023, AMMPRO. All rights reserved.