Busta Rhymes Aligns with Fellow Legends Pharrell Williams, Timbaland and Swizz Beatz to Executive Produce His New Studio Album, "BLOCKBUSTA"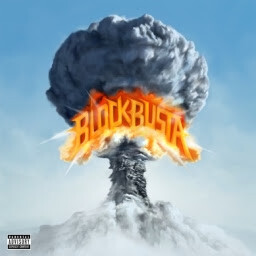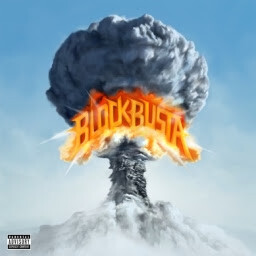 Celebrated hip-hop luminary, Busta Rhymes, renowned for his lyrical brilliance and enduring contributions to the genre, has just unveiled a groundbreaking announcement in an exclusive in-studio film clip. The iconic MC is gearing up to release his long-anticipated new studio album, "BLOCKBUSTA," in partnership with an exceptional team who bring an unprecedented amount of star power as project curators. You can't get a mind squad with any more cultural equity than Pharrell Williams, Timbaland, Swizz Beatz and Busta Rhymes himself. All serve as Executive Producers on "BLOCKBUSTA." Pre-order the album HERE
The LP is to be released on Friday November 24, 2023, by way of Busta Rhymes label, The Conglomerate Entertainment distributed by Epic Records/Sony Music Entertainment.
For the megastars joining forces with their close friend Busta Rhymes, working on "BLOCKBUSTA" was a labor of love and brotherhood Timbaland expressed his gratitude, in the film clip stating to Bus, "I'm so grateful that you chose me to be a part of your legacy." Pharrell passionately added to Busta "You really feel illuminated; this illumination is good because I think people are going to be able to get and feel that." Their enthusiasm is palpable, heralding the launch of a historic musical endeavor.
The year 2023 has been a monumental year for Busta Rhymes, as he received the prestigious Lifetime Achievement Award at the B.E.T Awards. This accolade celebrated his heralded legacy over the years and his continued impact on the world of entertainment. Busta Rhymes, accompanied by five of his six children, graced the awards show and the red carpet, making it a heartwarming, family-centered celebration.
As anticipation continues to mount for "BLOCKBUSTA," one of the album's tracks, "Beach Ball," featuring the emerging femcee BIA, has garnered significant attention in the run-up to the 2024 Grammy Awards. It is under consideration in multiple Grammy categories, including Song of the Year, Record of the Year, Best Rap Performance, and Best Music Video, further cementing Busta Rhymes' legacy as a dominant force in hip-hop.
Busta's latest single is "Luxury Life" featuring Coi Leray. The song, produced by Swizz Beatz and Busta Rhymes, finds both MCs speaking their clout while providing a banger to put any club into overdrive.
Fans have been and are continuing to go into frenzy from seeing Busta Rhymes, live as well. Busta and his family Spliff Star and DJ Scratchator are currently overseas with headliner 50 Cent as part of "The Final Lap Tour." After selling out everywhere in the U.S. this past summer and into fall, the acclaimed 90 city outing has gone international, exciting ticket holders in foreign countries.
© 2023, Seth "Digital Crates" Barmash. All rights reserved.