Canadian songwriter and producer Turtle has just released his latest single "Figure It Out" feat. The Galaxy Council. A Catchy Tune with a Message of Communication and Connection.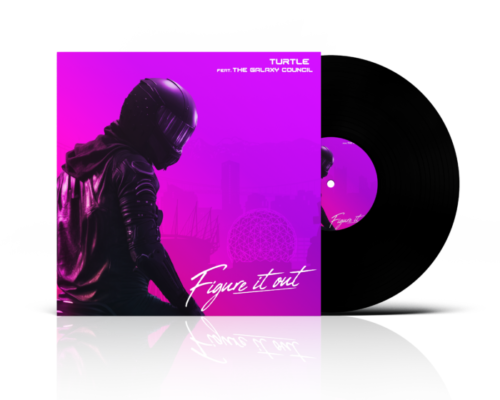 The song is a catchy tune with an irresistible beat that is sure to captivate listeners. With lyrics that encourage communication and connection, such as "This not algebra, let's talk and figure it out," the song highlights the importance of communication in all types of relationships.
The upbeat and energetic track also urges listeners to let go of their inhibitions and hit the dance floor, with lines like "Two left feet, let's dance and figure it out." "Figure It Out" showcases Turtle's ability to capture the universal experience of navigating relationships in a fast-paced world.
"We all face challenges when it comes to communicating with one another, and we hope this song inspires our fans to open up and connect with those around them," says Turtle.
"Figure It Out" is now available on major streaming platforms like Spotify, Apple Music, and Tidal. Fans can stay up-to-date on Turtle's latest news and developments by following him on social media.
@vancityturtle
https://found.ee/figureitout-1
© 2023, Logan. All rights reserved.