Cardi B Confirms New Album in 2022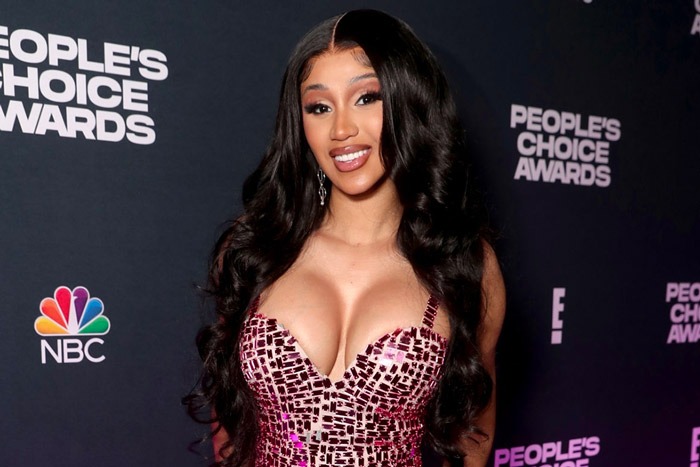 2022 will bring a new album from Cardi B.
The rapper confirmed that her long-awaited sophomore album will finally arrive sometime next year. While going live on Instagram, Cardi shared the big news with fans.
"It's been a lot trying to balance out my new motherfu**in' life," said the mother of two. "I have a lot of jobs now. I'm in a lot of positions that require a lot of my time, and on top of that, I gotta put out this album next year."
View this post on Instagram
Cardi has been hard at work on the follow-up to her 2018 debut Invasion of Privacy. Earlier this year, she opened up about the album's direction.
"My music is always going to make a woman feel like a bad bitch. When you make a woman feel like she's the baddest bitch in the room, to me, that's female empowerment," she told ELLE. "But this album is going to be really different. Of course, it's going to have my Lemonade moments, my personal relationship moments."
Meanwhile, her single "I Like It" featuring J Balvin and Bad Bunny was just certified Diamond by the RIAA after moving 10 million units in the U.S. She becomes the first female rapper ever to have three Diamond singles, including "Bodak Yellow" and Maroon 5's "Girls Like You."
OMMMMMMGGGGGGG 😤😤😱😱😱😱😱😱😱 @sanbenito @JBALVIN !!!!!!!!! https://t.co/95D472QsjV

— Cardi B (@iamcardib) December 13, 2021
In addition to putting out an album, the Hustlers actress will start shooting a new movie next year. In January, it was announced that she had landed her first starring role in the Paramount comedy Assisted Living, which has been compared to films like Tootsie, Sister Act, and Mrs. Doubtfire.
"Not only do I got to put out an album, but I gotta record my movie, I gotta do so much sh*t," said Cardi, who was recently named Playboy's First-Ever Creative Director in Residence.