Cardi B Defends Offset Over Claims of Manipulation and Abuse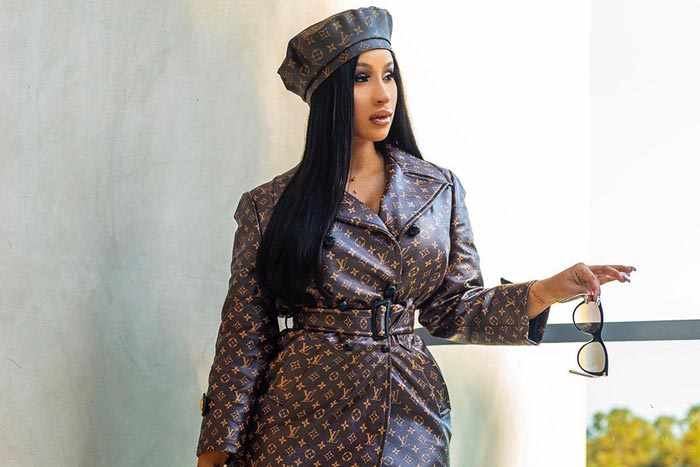 Cardi B is once again addressing critics over her relationship with Offset.
The "WAP" rapper faced backlash for getting back with her estranged husband just weeks after filing for divorce. On Twitter, one commenter described Cardi's relationship with Offset as "abusive."
"I know it's all jokes but Offset is an abuser. Textbook emotional abuse," wrote the user. "When she tries to leave he manipulates. On average it takes ppl up to 7 tries to leave an abusive relationship before they actually leave for good."
Cardi was quick to clap back at the claims, while defending their relationship. "Abusive ? Girl I'm the one that do the hitting and the shit talking .1m just a crazy bitch one day I wanna smack a nikka and leave the next week I Wanna ride his face and get the cum rag.Ya be trying to analyze too much we are just simply dysfunctional."
Others criticized Offset for "manipulating" Cardi by buying her lavish birthday gifts including a Rolls-Royce and a billboard. But Cardi said she keeps coming back because of the sex and not material things.
"Nobody can manipulate me to do shit .1 have a choice When I get tired of the dick I'll leave," she wrote in a since-deleted tweet. "Only thing thst brings me back is the dick ! No mouth gab, no money ,no cars is the DICK ! So unless ya finna lend me ya fathers for a day stop with that bullshit."
pic.twitter.com/rKpOnesRrJ

— iamcardib (@iamcardib) October 16, 2020
She continued to justify her reunion with Offset. In a Twitter voice note, she denied the "abusive" claims. "I'm not in a physical abusive relationship. I'm not in a mental abusive relationship. I have choices," said Cardi.
"If I wanna go to the extreme to teach a ni**a a fu**in' lesson and fu**in' file for divorce, I could do that. It's my life. I'm not getting no fu**in' abuse," she added.
She also addressed the Rolls-Royce Cullinan that Offset gifted her. "My relationship is not only about gifts and shit. I'm just spoiled," she said. "Hell the f**k yeah, I'm gonna motherfu**in' take it… And let's say me and my baby father are not together. If he wanna get me a car for my birthday, why not?"
Kulture's parents have "worked things out, little by little, slowly by slowly, day by day," and Cardi feels that she doesn't owe anyone an explanation. "If that divorce shit didn't went through the court, y'all wouldn't even ever knew what the f**k was going on… So please stop."
I didn't put it out …The court clerks did and ya did the same shit ya doing now make assumptions of shit to the point I had to get on live. https://t.co/m6JoTuN9pc

— iamcardib (@iamcardib) October 16, 2020