Cardi B Dismisses Divorce From Offset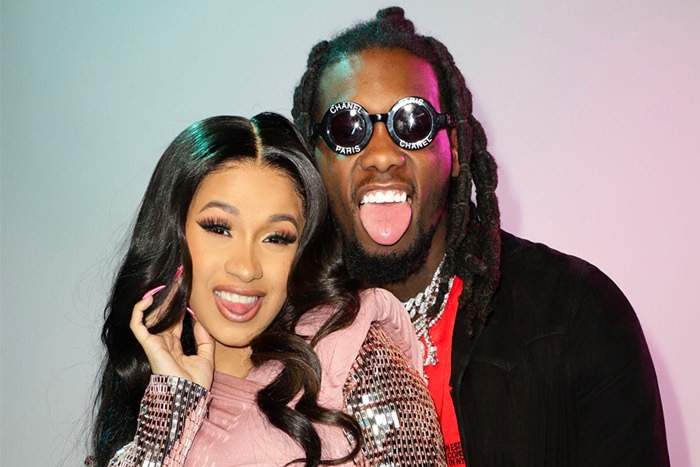 Cardi B and Offset are staying together.
After reuniting with her husband last month, the "WAP" rapper has officially decided to drop her divorce. According to TMZ, Cardi filed legal documents in Georgia to dismiss the divorce petition, which was originally submitted on Sept. 15. She filed her dismissal "without prejudice," meaning she reserves the right to refile the divorce at a later date.
The dismissal comes after Cardi appeared to reconcile with her husband of three years. The couple was seen kissing and showing PDA while celebrating her birthday in Las Vegas. Offset even surprised his wife by buying her a billboard and a Rolls-Royce Cullinan for her birthday.
Despite the backlash she received from fans, Cardi defended her decision to take back her husband. "I just be starting to miss [him]… It's hard not to talk to your best friend. And it's really hard to have no dick," she said on Instagram Live.
She explained that she and Offset go through ups and downs, just like other young couples. "We're some really typical two young motherfu**ers, got married early, that's what we are," she said. "We're not no different than y'all fu**in' dysfunctional ass relationships. We're the same way. We're just more public. And I'm more retarded."
She also clapped back at claims that Offset was abusive and manipulative. "Abusive ? Girl I'm the one that do the hitting and the shit talking," she told a fan. "1m just a crazy bitch one day I wanna smack a nikka and leave the next week I Wanna ride his face and get the cum rag.Ya be trying to analyze too much we are just simply dysfunctional."
Shortly after their Vegas reunion, Offset celebrated with a message to his critics. "I won," he proclaimed.
This is not the first time the couple has split only to get back together. Kulture's parents briefly separated in 2018 over Offset's infidelity, but later reconciled after Offset pleaded with his wife to take him back.