Cardi B Gives Offset a Lamborghini for His Birthday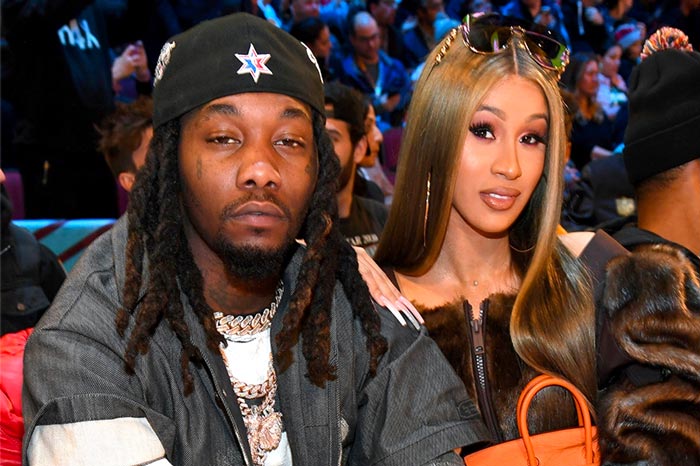 What do you give the man who has everything? If you're Cardi B, a $600,0000 car.
The "WAP" rapper surprised her husband by gifting him an ultra rare Lamborghini for his 29th birthday. In a video clip, which Offset shared on Instagram, Cardi covered Offset's eyes with her hands before walking him to his brand new Lambo Aventador SVJ 63. The roadster costs over $600,000 is the most exclusive Aventador ever produced.
An excited Offset marveled over his new whip alongside Quavo during the surprise presentation, which went down at his birthday bash in Atlanta on Monday night. "This the grown man Lamb. There's only 63 of these in the world," said Offset before thanking Cardi. "My wife the truth. The best to ever do it."
View this post on Instagram
Just last week, Cardi was debating what to buy her hubby. "I don't know what to get this man for his birthday.😢Like he haves EVERYTHING!!!….Like he got me," she tweeted.
Offset also shared footage from inside the festivities. Despite the ongoing pandemic, most guests appeared to be maskless with the exception of Takeoff, who was seen partying alongside his Migos brother. Offset was also presented with a Belly-themed cake in the packed nightclub.
The couple is known for their lavish gifts. Offset gave Cardi a Rolls-Royce Cullinan during her 28th birthday party in October.
Earlier in the day, Cardi penned a touching tribute to her husband. "Happy birthday Hubs. I wish you many more. I wish you more positivity, wisdom, health and for God to continue to keep you with a good heart," she said before thanking him for his professional advice. "Thank you soo much for helping me these past months getting my business in line (somebody gotta be the mean 1)."