Casanova Surrenders in Racketeering Case, Faces Life in Prison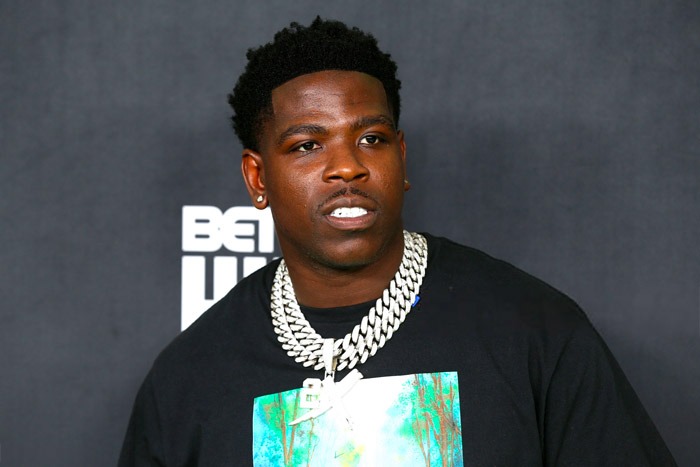 Casanova is in federal custody after being indicted in a gang-related racketeering conspiracy case.
According to TMZ, the Brooklyn rapper surrendered to NYPD on Wednesday night around 11:15 p.m. before being taken into custody by the FBI.
Casanova, along with 17 others, is accused of being part of the Untouchable Gorilla Stone Nation gang that "committed murder, shootings, robberies, and assaults against their rivals and against fellow members of Gorilla Stone." The indictment also accuses the gang of selling coke and crack in New York City and surrounding suburbs.
Federal prosecutors allege the gang also "engaged in brazen fraud by exploiting benefits programs meant to provide assistance in response to the COVID-19 pandemic."
Casanova, who was the last alleged gang member still at large, was charged with one count of conspiracy to commit racketeering, one count of conspiracy to distribute controlled substances, and one count of possession of a firearm for drug-trafficking. If convicted, he faces life in prison.
Casanova's partner, Swaggy Jazzy, shared a video of him shortly before he turned himself in to authorities. He can be heard telling her that he loves her and will see her soon.
"Last night was the longest, worst, emotional ride of my life riding with my husband to surrender hisself knowing what he's up against," she wrote, adding, "Don't believe everything you see! my husband is innocent until proven guilty always remember that and we're gonna fight for his freedom!"
View this post on Instagram