Chance the Rapper Sued for $3 Million by Former Manager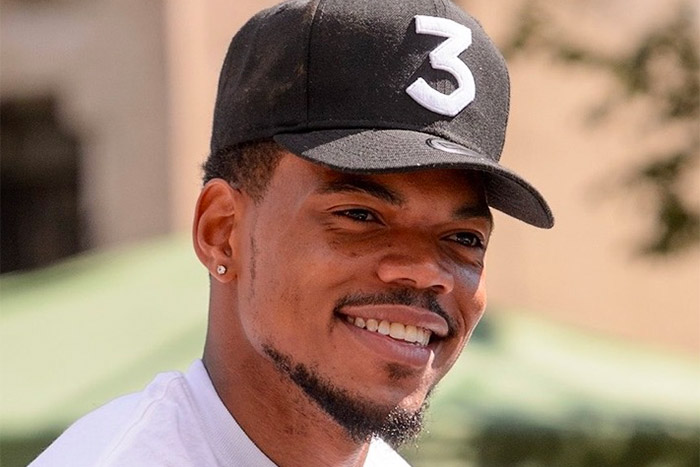 Chance the Rapper's former manager is waging a legal battle.
Earlier this week, the Chicago rapper was sued for $3 million by Pat Corcoran, who represented him until April of this year when Chance fired him and allegedly refused to pay his commissions.
In the lawsuit, obtained by Complete Music Update, Corcoran accuses his former client of ignoring his professional advice and then blaming him for the underwhelming success of his 2019 album The Big Day and disappointing ticket sales.
Corcoran reveals that his relationship with Chance remained strong until February 2019, when the rapper announced, without consulting or informing his manager, that he would release his debut album in July of that year.
"Given the significant amount of work, care and attention needed to produce an album," the lawsuit says, "Corcoran expressed serious concern with the projected release date Bennett had unilaterally announced for the album."
Corcoran argued that Chance wouldn't have enough time to create, record, and prepare the album because he was getting married the following month. He says the unrealistic timeline, along with "unproductive and undisciplined studio sessions," resulted in a "freestyle-driven product of sub-part quality."
The album did not perform as well as Chance's past work and received a mixed response from fans, leading to poor ticket sales for the tour, which was postponed and then eventually canceled. Corcoran claims this was the result of Chance ignoring his advice and instead allowing his father and brother, Ken and Taylor Bennett, to handle his business affairs. At the time, Chance said he was focusing on his marriage and family.
"Instead of acknowledging the numerous distractions and artistic compromises that inevitably resulted from time wasted in the studio, all of which contributed to a lackluster album evidenced by historically low ticket sales, Bennett ultimately blamed Corcoran for the judgement rendered by his fanbase rather than accept that his own lack of dedication had doomed the project," adds the suit.
On April 27, Chance's family announced that Corcoran and his company Pat The Manager were being terminated. Corcoran tried to enforce his oral agreement with the rapper, which pays him 15% of his client's net income.
Corcoran, who alleges that he is owed over $3 million, is suing for breach of contract, unjust enrichment, and violation of the Illinois Sales Representative Act. He is also seeking an "industry standard" sunset clause, so that he can collect commissions for three more years. Chance's father offered a one-off lump sum payment of $350,000, which Corcoran apparently refused.
Chance has yet to acknowledge the lawsuit. Earlier today, he officially released his Christmas single "Are U Live" with Jeremih and Valee to streaming services. The song, which popularized the viral "Woah" dance, originally appeared on his 2017 project, Merry Christmas Lil' Mama: Re-Wrapped.