Chris Brown Responds to Rape Allegations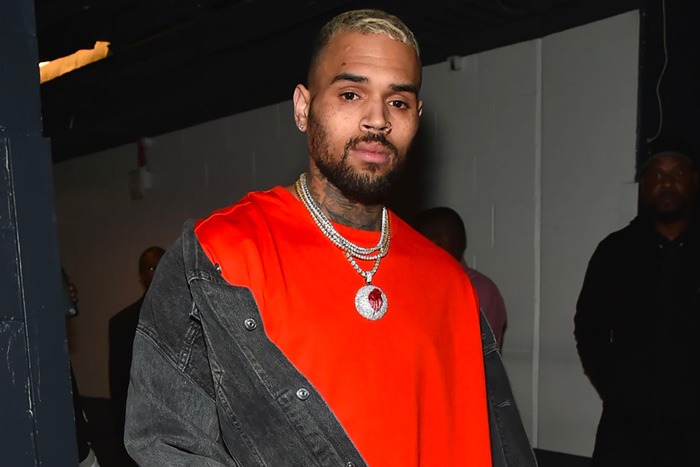 Chris Brown is firing back after being accused of rape.
This week, a woman filed a $20 million lawsuit against the R&B superstar, claiming he raped her on Diddy's docked yacht on Miami's Star Island in December 2020. In legal documents, she says he "drugged" her before taking her to a bedroom and undressing her while she was "half-asleep." She allegedly told him to stop, but he continued and raped her before announcing he was "done."
The following day, she says Chris texted her and demanded she take Plan B. She did not file a police report, but is suing Chris for $20 million in damages, claiming she suffered severe emotional distress.
Following the allegations, Chris took to his Instagram Story to respond. He denied the sexual assault claims while sharing a photo of himself wearing many "caps."
"I hope y'all see this pattern of [cap] whenever I'm releasing music or projects, 'THEY' try to pull some real bullshit," wrote Chris, who dropped his new single "Iffy" earlier this month.
"Espero que vocês vejam esse padrão de mentira, sempre que eu estiver lançado músicas ou projetos, "eles" tentam puxar alguma besteira"
-Chris Brown via Instagram

(CB usou a imagem dele com bonés que faz alusão a "CAP" gíria para mentira) pic.twitter.com/3WCJbjr1vr

— CB NOW 💥 (@CBnowblog) January 28, 2022
He also took the opportunity to promote his "Iffy Challenge," quoting the song's lyrics in his caption: "Can't trust these h**s kuz they iffy."
View this post on Instagram
His friend and collaborator Tory Lanez also came to his defense. "They really need to leave my dawg @chrisbrownofficial alone and just let him be great!!!!" he wrote. "Everytime he got some good shit going on … Or he start a album rollout here somebody come with some fake shit to drag him down !!!!! I've literally never seen the man be nothing but nice as f**k to his fans and peers !!!"
Added Tory, "Let the GOAT be the GOAT."
Tory Lanez defends his friend Chris Brown. pic.twitter.com/ihsUjKahW7

— ChangeofplanZ Media🚪🎞🏆 (@ChangeofplanZ1) January 28, 2022