Chris Brown Shares Touching Tribute to Jamie Foxx's Sister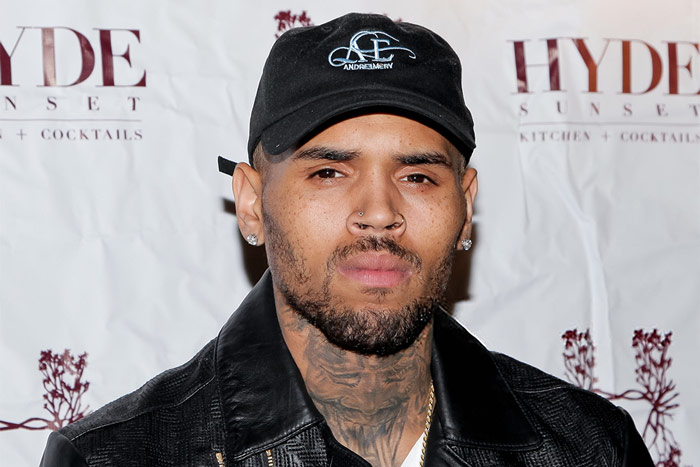 Chris Brown is paying tribute to Jamie Foxx's late sister.
Earlier this month, DeOndra Dixon passed away at the age of 36. The Oscar-winning actor mourned the loss in a heartbreaking post on Instagram this week, where he reminisced on how his younger sister would light up the dance floor at his house parties.
"I can't tell you how many times we have had parties at the house where she has got on the dance floor and stolen the show," wrote Foxx. "even gave her boyfriend @chrisbrownofficial a run for his money…"
His famous friends including Snoop Dogg, Ludacris, and Ashanti expressed their condolences in the comments, while Brown penned a touching tribute to Dixon. Taking to his Instagram Story on late Tuesday, he shared kind words and a photo of him hugging Dixon.
"I never say goodbye," said Chris, along with the broken heart emoji. "Only see you later love you eternally."
Dixon aspired to be a professional dancer and was named the Ambassador for the Global Down Syndrome Foundation in 2011. She also participated in the Special Olympics for over nine years.
A grieving Foxx recalled fond memories of his sister, including her love for dance. "Well I know she is in heaven now dancing with her wings on," he wrote. "tho my pain is unbelievable I smile when I think of all of the great memories that she left me… my family… and her friends… from dancing in the blame it video… to Dancing on the Grammys… And becoming The ambassador to @globaldownsyndrome… from sliding down my stairs with a grin as wide as the rio grand… to serenading us with all of her music…"
On Tuesday, Chris and Young Thug won Best Duo or Group at the BET Hip Hop Awards. He also appears on the upcoming remix to KYLE's "What it Is." KYLE shared a clip of him and Chris in the studio working on the track, which originally appeared on his album See You When I am Famous!!!!!!!!!!!!
y'all ready for the @chrisbrown Remix??👀 pic.twitter.com/uUotDFERY8

— See You When I am Famous!!!!!!!!!!!! (@SuperDuperKyle) October 28, 2020