Chris Brown Teases Joint Album with Drake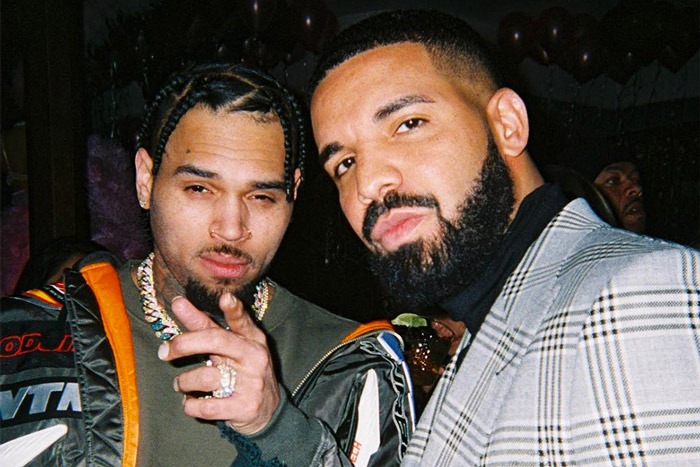 Chris Brown and Drake are up to something big.
The superstar duo is reportedly working on a joint album. Speaking with Fat Joe's "Joprah Show" on Instagram Live, Chris was asked if he would ever do a "collaboration album, like a Best of Both Worlds" with Drake.
"Yeah…" replied Chris. "We definitely got some songs."
Brown said he and Drake are working on "timeless" music. "It's definitely gonna be something that we working on… That's gonna be crazy," he added.
A joint #Drake & #ChrisBrown album in the works?! 🤯🤯🤯@chrisbrown on IG Live with @fatjoe today#GotThatHipHop pic.twitter.com/AH6PtDJFxV

— OfficialGTHH (@OfficialGTHH) November 7, 2020
Fat Joe couldn't contain his excitement about the potential pairing. "It's gonna be bigger than any album made in history, bigger than the Beatles," said Joe. "I'm so happy that the fans is able to see Drake and Chris Brown put together a whole album."
The two are no strangers to collaborating. They worked together in the past on songs including "Only," "Deuces (Remix)," "Not You Too," and "No Guidance," which peaked at No. 5 on the Billboard Hot 100. Prior to that, they had beef over their mutual relationship with Rihanna, but they were able to squash their differences and reunite onstage during Drake's "Aubrey and the Three Migos Tour" in L.A. in 2018.
Chris is also working on his solo album Breezy, which he announced back in July. Drake's long-awaited album Certified Lover Boy is due in January.