COLE BENNETT AND LYRICAL LEMONADE TEAM UP WITH DEF JAM RECORDINGS FOR RELEASE OF NEW JUICE WRLD AND CORDAE TRACK "DOOMSDAY"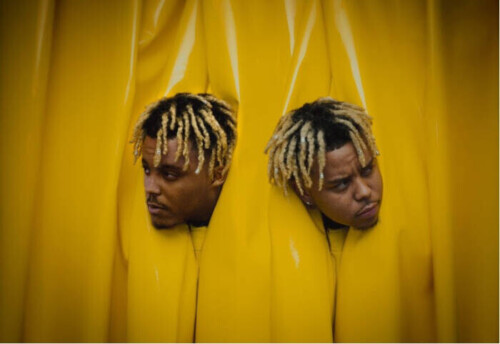 Award-winning music video director and culture-defining creator Cole Bennett and his multimedia company Lyrical Lemonade – the community-driven platform and YouTube channel with over 10 Billion views worldwide – today announce a partnership with Def Jam Recordings. Under this newly minted deal, Lyrical Lemonade proudly presents its debut single "Doomsday," a fabled and recently unearthed collaboration between Juice WRLD & Cordae.
About the release Cordae states, "Long Live Juice WRLD."
Cole and Cordae initially teased this chapter with a series of social media posts including the captivating whyrush? (A Short Film Directed By Cole Bennett), igniting widespread anticipation and speculation throughout Lyrical Lemonade's 20+ million subscriber community, and hip-hop culture at large.
"Doomsday" – a bar-for-bar sparring round between Juice and Cordae over the Dr. Dre-produced Eminem classic "Role Model" – notably marks the first official collaboration between GRAMMY® Award-nominated multi-platinum rapper Cordae and the late legend Juice WRLD. On the track, pensive, provocative, and powerful bars collide with an apocalyptically catchy hook, entwining two respective styles in one dynamic vision. With Bennett in the director's chair, the accompanying music video unfolds as an event-level spectacle, using technology to frenetically morph Cordae into Juice WRLD and back while chaos unfolds around them.
"Doomsday" paves the way for Lyrical Lemonade's first-ever full-length album— due later this year. Expect more powerhouse collaborations to be announced soon.
[embedded content]
© 2023, Seth "Digital Crates" Barmash. All rights reserved.