Common Responds to Jaguar Wright's Sexual Assault Allegations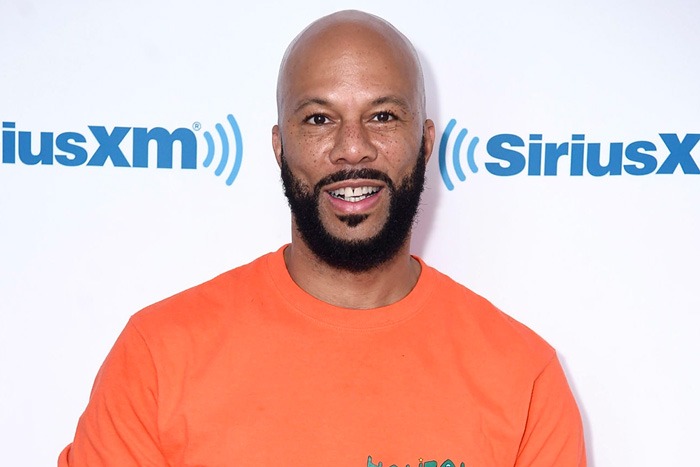 Common is breaking his silence following allegations of assault.
In an interview with Philadelphia's "Rise and Grind Morning Show," the Chicago rapper was asked about Jaguar Wright's recent claims that he sexually assaulted her. Common denied the allegations, saying he was "disappointed and hurt" by the Philly singer.
"God bless, Jaguar. I really don't have any negative thoughts towards her," Common said. "I was for surely disappointed and hurt when she said what she said about me because it wasn't true. I know people that have experienced sexual assault and that's not anything to say if it's not true. But I also understand that she may be going through some things that I don't understand. In all truth, I went through different emotions. I'm like, oh man, why is she saying this? How's this gon' affect me?'"
He continued to express concern for Wright. "Eventually I got to the space where I'm saying, man, I'm sending her positive thoughts and prayers because obviously the things that she's saying, it just wasn't true. And she might not be in a great space."
View this post on Instagram

@common talks @jaguarwright allegations, his relationship with @tiffanyhaddish, @kanyewest running for President and voting tomorrow with the @riseandgrindam @mikey_dredd @roxyromeo @muthaknows @theshaderoom @balleralert
Common warned against jumping to conclusions and cited Emmett Till as an example of someone who was falsely accused. "As a society, we gotta do better with how we look at things and if somebody says something, we gotta really assess situations before we jump on 'em," he said. "I just felt more compassion for those who been through that. And I said, God bless her and prayers to her 'cause I never had nothing but positive thoughts about Jaguar since we worked as musicians."
In August, Wright accused Common of sexual misconduct. "The next thing I know I wake up, it's morning, I feel something poking in my face and s**t," the Philly songstress said on Instagram Live. "I open my mouth and this ni**a tried to stick his d**k in my mouth while I'm asleep. Lonnie f**king Lynn, Rashid, Common—whatever the f**k you want to call yourself. That's why I stopped f**king with him, because n***a if you gonna try to stick your d**k in my mouth while I'm asleep, there ain't nothing you won't do."
Jaguar Wright about Common assaulting her pic.twitter.com/7SC7jDyLgW

— Hunk with some Funk (@Mr1738) August 3, 2020
Common, who has been romantically linked to Tiffany Haddish, is set to release his new project, A Beautiful Revolution Pt. 1, on Friday (Oct. 30).