Cordae Announces 'From a Bird's Eye View' Release Date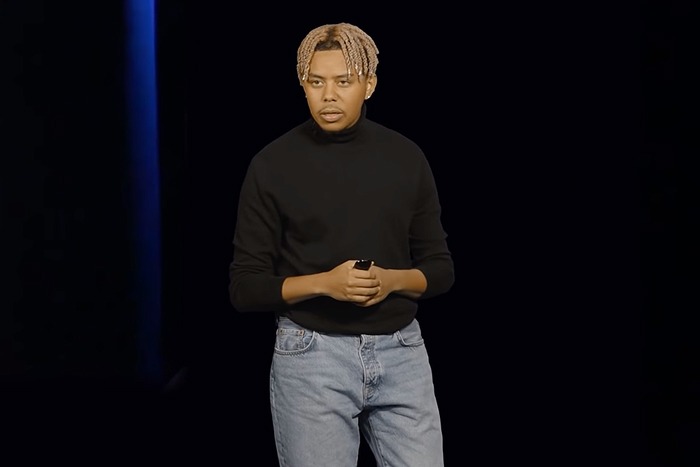 Cordae has put a date on it.
After much anticipation, the North Carolina rapper has announced that his sophomore album From a Bird's Eye View will arrive Jan. 14, 2022.
He made the announcement in a video that finds him channeling one of Steve Jobs' iconic Apple keynote presentations.
"This is a day that I've been looking forward to for two-and-a-half years," Cordae says while wearing a black mock turtleneck and jeans, inspired by the late Apple founder. "As a creative and an innovator, we must always aim to outdo ourselves."
1/14/22 pic.twitter.com/apZyFtEarH

— Cordae' (@cordae) December 8, 2021
"And with that being said, I present to you my second body of work, From a Bird's Eye View," he continues before unveiling the cover art as the audience cheers. "She arrives on January the 14th, 2022. Save the date."
Earlier this month, he dropped the lead single "Sinister" featuring Lil Wayne.
From a Bird's Eye View follows Cordae's 2019 debut album The Lost Boy, which was nominated for Best Rap Album at the Grammys and featured Chance the Rapper, Anderson .Paak, Ty Dolla $ign, Pusha T, and Meek Mill.