Creative Emerging Artist 24 Skateó Releases Debut Single "Jeremy Lin (Sins)"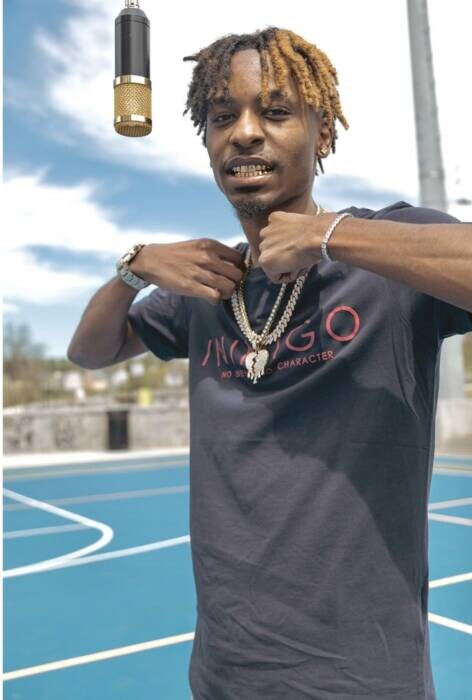 Tuscaloosa's Own 24 Skateó Ignites the Hip-Hop Scene with "Jeremy Lin (Sins)".
Tuscaloosa's rising rap sensation, 24 Skateó, is setting the music scene ablaze with his scorching new single, "Jeremy Lin (Sins)". With an undeniable fusion of Southern soul and contemporary hip-hop energy, 24 Skateó is rapidly carving his name into the annals of Tuscaloosa's vibrant musical heritage.
"Jeremy Lin (Sins)" serves as a fiery testament to 24 Skateó's unmatched artistry, seamlessly blending his Tuscaloosa roots with cutting-edge rap production. The track's lyrics serve as a vivid reflection of Skateó's journey, shedding light on the streets that raised him and the dreams that fuel his every verse. From introspective lines to infectious hooks, "Jeremy Lin (Sins)" captures the essence of Skateó's distinct musical vision.
Tuscaloosa's music scene has long been a breeding ground for raw talent, and 24 Skateó emerges as a torchbearer of this tradition. With each performance, he electrifies audiences, drawing them into his world with a magnetic stage presence that's become synonymous with his name. "Jeremy Lin (Sins)" continues this legacy, offering a sonic journey that bridges the gap between nostalgia and innovation.
24 Skateó's journey from the heart of Tuscaloosa's local scene to the broader stage is a testament to his unwavering dedication and undeniable talent. He's cultivated a dedicated fanbase, not only through his powerful live shows but also through the authenticity of his lyrics. Beyond his music, 24 Skateó remains committed to his Tuscaloosa roots, using his platform to address relevant social issues and inspire positive change in his community.
"Jeremy Lin (Sins)" isn't just a song; it's an anthem that resonates with anyone who has faced adversity while chasing their dreams. 24 Skateó's unique perspective and lyrical prowess make this single a testament to his journey, his city, and his determination to break barriers in the hip-hop world.
Fans of 24 Skateó and newcomers alike can experience the explosive energy of "Jeremy Lin (Sins)" on all major streaming platforms, including Spotify, Apple Music, and SoundCloud. Stay tuned to 24 Skateó's social media channels for the latest updates on his musical journey.
For more of 24 Skateó, be sure to follow him on Instagram @Skateoworld and subscribe, like, and share his Youtube channel, @24Skateo_ For inquiries contact management at: [email protected]
© 2023, StanleyGatero. All rights reserved.