$crillah BinLit and Tinkaa G Unleash TrendybTraxk "Doing My Dance"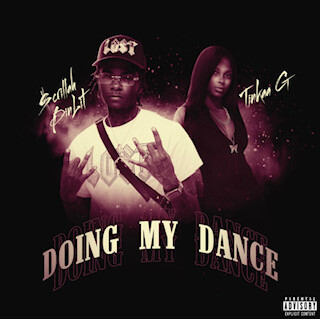 Booming with his hot new banger is none other than Brooklyn-bred breakout artist, $crillah BinLit! Coming in hot from the streets of Crown Heights, the rising rhymer has resided all throughout New York from the Bronx and Queens to Upstate NY. $crillah has been lit! In doing so, he has used his environments to hone and explore his craft. Since $crillahBinLit was freed from prison in November 2020 after spending time for breaking federal probation, he has been on an unstoppable run!
Fresh off federal probation,$crillah BinLit stepped back into the spotlight to release his March 2021 debut drop, "Show You Suttin". BinLit kept busy building his musical presence as he curated his first project after the critically acclaimed release gained so much attention. As a result, on August 12th, 2021, he released his debut mixtape $crillah Szn, which he refers to as his "street album".
Fast forward to today and $crillahBinLit returns with his raved release "Doing My Dance" featuring Tinkaa G! His Drill-driven record already continues to circulate throughout social media! $crillah taps into some Jersey-club as well on the new trendy track as he's joined by Jersey native, Tinkaa G.
Alongside the astounding audio, the two team up on the Mad Max Shot You-visual creased by Scotty Too Fly and talent administration Uniquely Coordinated! Press play on the hottest single of the summer here at HipHopSince 1987. Lastly, let us know what you think in the comments below.
[embedded content]
CONNECT WITH $CRILLAH BINLIT ON SOCIAL MEDIA:
Instagram | Apple Music | Spotify  | YouTube
© 2023, alanna. All rights reserved.