CyHi the Prynce Crashes Car After Alleged Assassination Attempt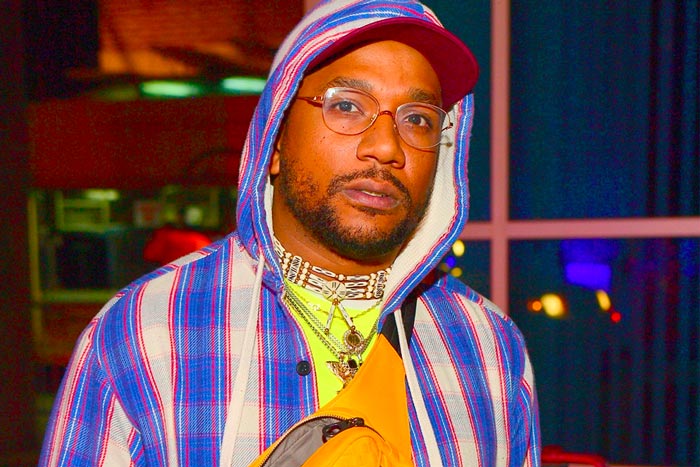 CyHi the Prynce is thankful to be alive after an attempt on his life.
Atlanta police responded to a car accident on Feb. 11 at 11:41 p.m. and found an empty Bentley Bentayga flipped on its side off the road. According to TMZ, CyHi said a red Maserati started chasing him on the highway and followed him off the exit while shooting at his SUV. He lost control of the vehicle before it flipped, hit a pole, and crashed into a tree.
Taking to Instagram on Sunday, the 36-year-old rapper shared photos from the harrowing scene while recounting the near-death experience. "A couple nights ago there was an attempt on my life," he wrote. "Somebody tried to gun me down on the highway. I tried everything I could do to lose them, but they were adament [sic] about taking me off this earth. They where shooting at me while I was driving and even after my car flipped, hit a pole and crashed into a tree, they came back and shot the car up some more."
He's unsure what the motive was or if he was the intended target. "At this point I don't know if it was a mistaken identity, a robbery, or associated with something that I did when I was younger but I haven't been in the streets in over a decade. I just want to know why and if there is anything I can do to fix the issue," he continued.
He is grateful to be alive and is not looking for revenge. "By the grace of god and my lord and savior jesus christ I am still here. I just want to let the people know who were trying to kill me that i am not a bad person. I don't want revenge, I just want understanding and closure."
The murder attempt could be part of a larger issue. An emotional CyHi noted the uptick in violence in Atlanta and hopes to put an end to it. "I understand there's a lot of beef going on in my city between different crews, that is fueled by the music…but it is time that we all have a sit down and have a peace meeting," he said. "We don't have to kill each other man."
Read his full statement below.
View this post on Instagram