DaBaby Blasts DaniLeigh After 'Dead to Me' Song Release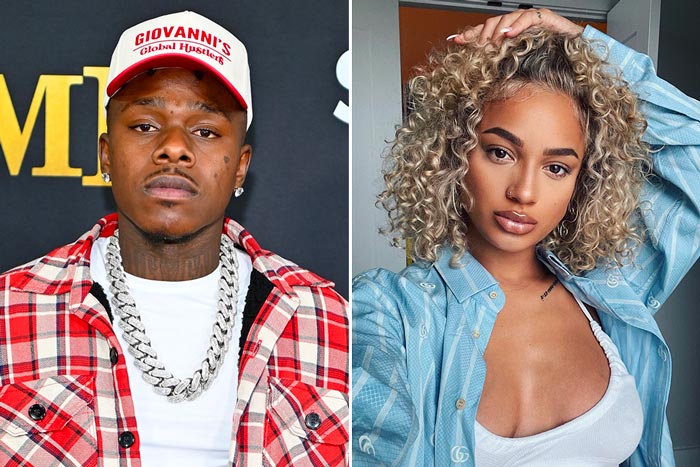 DaBaby is putting his baby mama on blast.
Earlier today, DaniLeigh dropped her new single "Dead to Me" on which she addresses her "toxic" relationship with the father of her 8-month-old daughter, Velour.
Hours later, DaBaby responded by criticizing her decision to drop the song alongside her sit-down interview with Angie Martinez in which she opened up about their relationship. "I feel like y'all kinda showing your hand. I feel like y'all should've put that together better," he said in an Instagram Story.
According to DaBaby, the two were together as recently as February, the same week he attacked her brother at a bowling alley.
"Before we got on your brother ass, you was just at The London [hotel] with me that whole week getting busy," he said.
DaBaby calls out DaniLeigh following the release of her new song "Dead To Me" & new interview discussing their past relationship. DaBaby says she waited too long to capitalize off of their drama….👀 THOUGHTS⁉️ pic.twitter.com/afHEYiiRvi

— Power 106 (@Power106LA) May 10, 2022
He alleged that the "real reason" he kicked her out of his house during their explosive fight, which played out on Instagram Live in November, was because she was "stalking" the mother of his other daughter, Princess Renny. "That shit was affecting my relationship with my Princess, my big girl," he said.
In her interview with Martinez, Dani revealed that she and DaBaby dated "on and off" for three years. "It was toxic. We had our really good times. We were in love," she said.
After she called him "toxic," DaBaby accused his ex of the same. "I'm grown, I'm an adult. I don't gotta co-exist with nobody who too toxic for me and who don't serve me well," he said. "I owe the world no explanation for that. When I could've cleared my name, I took the high road."
He claims he could have exposed her, but he showed restraint. "I could've smashed on all that… I don't want shorty broken, I just didn't want you around me no more," said DaBaby, who called the police to have Dani removed from his house after their fight. She was later charged with two counts of assault.
DaBaby went on to accuse Dani of "affecting my relationship with my other children." "You need to stay over there where you at," he said. "But sell your records and do your thang."
He said there's a "whole lot more" he could say, but he won't. "I'm speaking my peace all year," he said.