DaBaby Celebrates Fatherhood in 'More Money More Problems' Video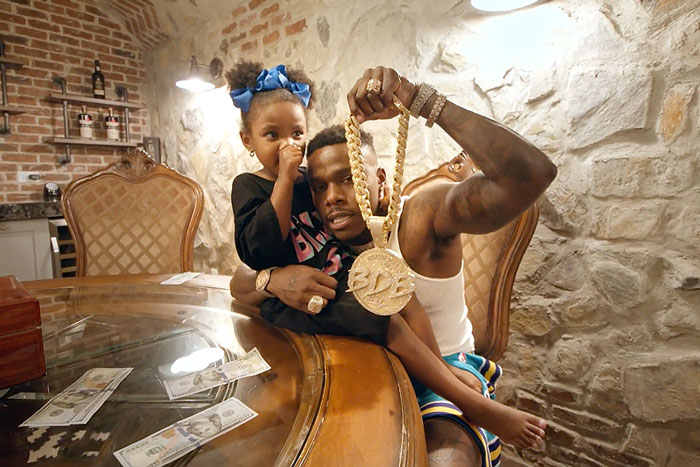 DaBaby is on daddy duty in his new video for "More Money More Problems."
The platinum rapper invites fans inside his lavish digs, decked out in Louis Vuitton wallpaper and rugs. But it's his daughter, Princess Renny, who steals the spotlight. The devoted dad showers her with hugs and kisses and spoils her with toys and stacks of money.
"This sh*t come with a lot. I'm accepting it all with opens arms," says Baby while reflecting on the gift and curse of success.
DaBaby continues to put family first. On Friday, he released his 7-track EP My Brother's Keeper (Long Live G), which he dedicated to his late brother Glenn Allen Johnson, who was found dead of a self-inflicted gunshot wound.