DaBaby Dropped From Governors Ball, Day N Vegas Festival Lineups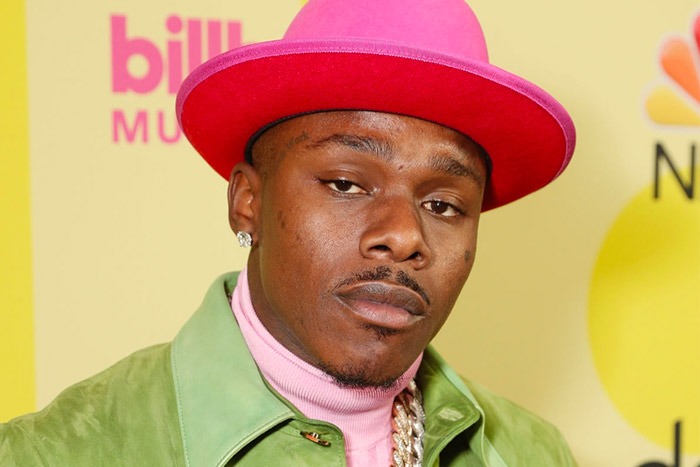 DaBaby is losing more gigs.
After being cut from Lollapalooza, two more festivals have dropped the embattled rapper from their lineups following his anti-gay comments at Rolling Loud. The Governors Ball and Day N Vegas have both announced that DaBaby will no longer perform on their stages.
DaBaby was scheduled to perform alongside headliner Billie Eilish at Governors Ball at Citi Field in New York on Sept. 24. In addition to removing him from the bill, the festival condemned his offensive remarks in a statement.
"Founders Entertainment does not and will not tolerate hate or discrimination of any kind," said the festival. "We welcome and celebrate the diverse communities that make New York City the greatest city in the world. Thank you to the fans who continue to speak up for what is right. Along with you, we will continue to use our platform for good."
View this post on Instagram
Day N Vegas has also yanked DaBaby from the three-day hip-hop fest on Nov. 12-14 in Las Vegas and replaced him with Roddy Ricch. "DaBaby will no longer be appearing at Day N Vegas 2021. Roddy Ricch has been added to the lineup," said organizers.
View this post on Instagram
This is the third festival to drop DaBaby. Just hours before he was scheduled to close out Lollapalooza on Sunday, the Chicago festival announced that it was pulling him from the lineup. "Lollapalooza was founded on diversity, inclusivity, respect, and love. With that in mind, DaBaby will no longer be performing at Grant Park tonight," said the fest.
The decision comes in the wake of DaBaby's onstage rant at Rolling Loud Miami last month where he made homophobic and sexist remarks.
DaBaby is still slated to perform at other festivals including the iHeartRadio Music Festival and Austin City Limits. It remains to be seen if more festivals will follow suit.