DaBaby Reportedly Never Donated to AIDS Organizations After Meeting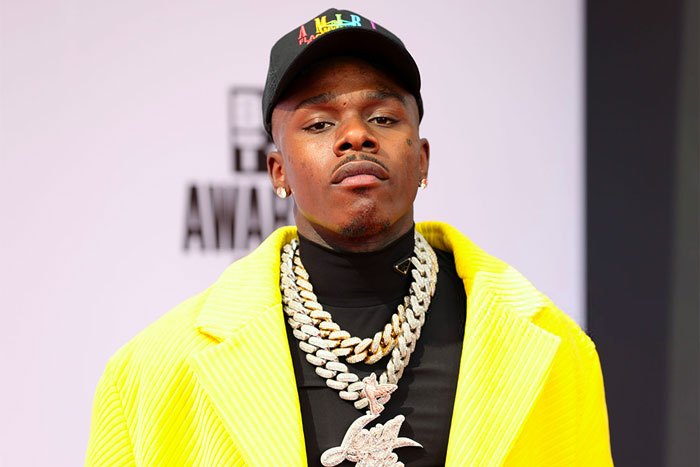 DaBaby has reportedly not followed through on his support for AIDS organizations in the wake of his homophobic rant at Rolling Loud.
According to an investigation from the Daily Beast, the "Rockstar" rapper failed to provide a financial contribution to the HIV/AIDS awareness organizations he met with after making offensive comments about those living with HIV.
Back in late August, he privately met with leaders from nine HIV awareness organizations during which he apologized for his "inaccurate and hurtful comments."
Of the nine organizations he met with, three said they have not heard from DaBaby since the meeting and never received a single donation from the rapper. The other six, including GLAAD, Gilead COMPASS, and National Minority AIDS Council (NMAC), did not respond.
"Since then, we have not received any outreach, partnership, or funding from DaBaby," said Pavni Guharoy at the Black AIDS Institute. "The onus is now on him, if he chooses to, to convert his misinformation into allyship by supporting the work of the Black AIDS Institute and other people of color-led HIV organizations."
The Normal Anomaly Initiative said they also "haven't heard anything back as an organization since our conversation," while the Positive Women's Network confirmed that they had not been in contact with the rapper or received a donation since their meeting.
Additionally, DaBaby failed to partner with any of the groups that he met with for World AIDS Day (Dec. 1).
Back on July 25, DaBaby made homophobic remarks about those living with HIV during his appearance at Rolling Loud Miami. "If you didn't show up today with HIV, AIDS, or any of them deadly sexually transmitted diseases, that'll make you die in two to three weeks, then put your cellphone lighter up," he told the crowd.
As a result, he was pulled from several festival lineups including Lollapalooza, Day N Vegas, and Governors Ball. He issued an apology to the LGBTQ+ community for his "hurtful and triggering comments," but the apology was later removed from his social media accounts.