DaBaby's Brother Dead by Suicide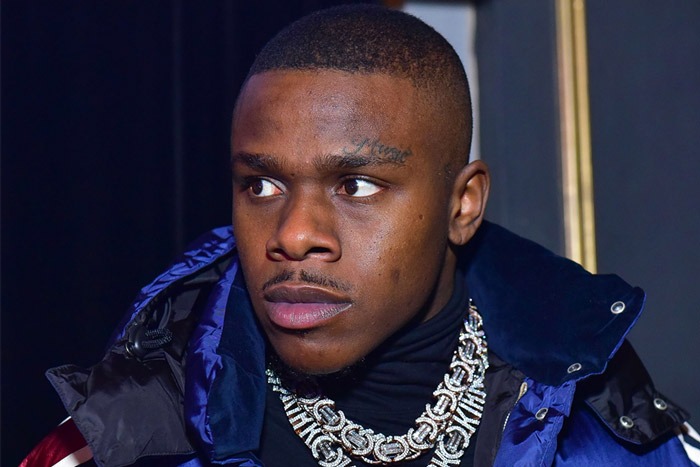 DaBaby is mourning the loss of his brother.
According to TMZ, the rapper's older brother died from a self-inflicted gunshot wound. Glen Johnson reportedly took his own life on Tuesday afternoon in Charlotte, North Carolina.
Earlier in the day, an emotional Johnson posted a video of himself crying while in a car and holding a gun. In the clip, DaBaby's brother claimed he had been wronged a lot in the past. Shorty afterward, sources say he shot himself in the head and died. Johnson is survived by three daughters and a son.
DaBaby has updated his Instagram bio to pay tribute to his brother. "LONG LIVE MY BROTHER," he wrote. He also shared video of himself with one of his nieces.
He previously referenced his brother's struggles on the "Intro" to his KIRK album. "My brother be thinkin' that we don't love him and let him struggle like we ain't family," he raps. "Like I won't give up all I got to see you happy."
This is not the first time DaBaby has experienced loss in his family. His 2019 album KIRK was dedicated to his late father, who passed away just as DaBaby's career was taking off.
"When it happened, I didn't really have time to grieve," he told Billboard. "I was getting on the bus to start the tour, and the very next day I found out [he had passed]. So I went straight from seeing him at the damn mortuary to the show — not knowing what the f**k happened, because it wasn't like he was sick that I knew of."
Earlier today, DaBaby was in Charlotte helping to get out the vote through his "Vote Baby Vote" campaign.
View this post on Instagram

🖤