Daddy T Dutty Foreigner Drops New Song "Where My Money At"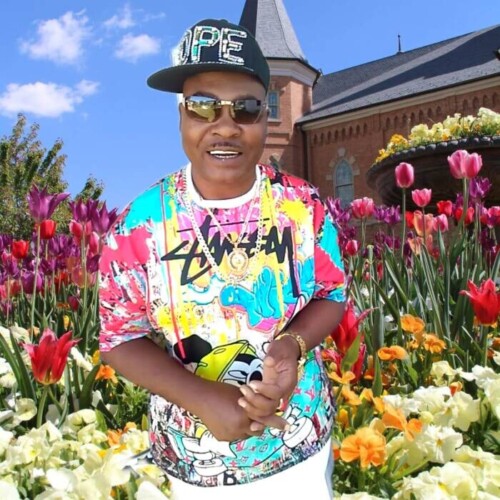 "Where My Money At" Daddy T Dutty Foreigner asked Record Company, Streaming Platforms alongside Distrokid the record label & Distribution platform the news is about the new single one of the artist latest release is a Must-Listen for Hip-Hop & Dancehall Fans
"Warning Explicit Lyrics"
Get ready to groove to the beats of Daddy T Dutty Foreigner's latest single release "Where My Money At"! The talented rapper and songwriter has packed this album with catchy rhymes, edgy instrumentals, and sharp production values that are sure to captivate audiences.
Description
"Where My Money At" is a reflection of Daddy T Dutty Foreigner's artistic growth and musical vision. The CD single track that showcase Daddy T Dutty Foreigner's lyrical talent and creative flair. From the club-banging beats of the title track "Where My Money At" to the introspective mood of "Empty Promises," the song offers a diverse range of sounds and themes that will keep listeners engaged.
Quote
"I'm excited to share this music with my fans and the wider hip-hop reggae community," says Daddy T Dutty Foreigner. "I've poured my heart and soul into this project, and I believe it truly represents me as an artist and a person. I hope my fans will enjoy listening to it as much as I enjoyed creating it."
Features
Apart from Dutty Foreigner's outstanding performances, "Where My Money At" also features different voices all 4 voices was done by the artist himself with no auto tune or computer plugging
while the "Road to Success" includes a stunning chorus the sounds appearances add a fresh dimension to the
Single, and highlight Daddy T Dutty Foreigner's ability to work well as a solo artists.
Availability and Promotion
"Where My Money At" is now available for purchase on Website/Online Platform. Fans can buy the CD or stream it online. Additionally, Daddy T Dutty Foreigner has planned an extensive promotional campaign to create buzz around the album. The campaign includes social media ads, live performances, and interviews with music bloggers and radio hosts.
Conclusion
With "Where My Money At," Daddy T Dutty Foreigner has raised the bar for contemporary hip-hop music. The album is a testament to talent and dedication, and it's sure to leave a lasting impression on listeners. Whether you're a long-time fan or a new listener, this CD is a must-have for anyone who loves quality rap music. Get your copy now, and let the music speak for itself!
© 2023, Logan. All rights reserved.