Dante Hillmedo's Cinematic Journey into the Star-Studded All-White Party of the Decade!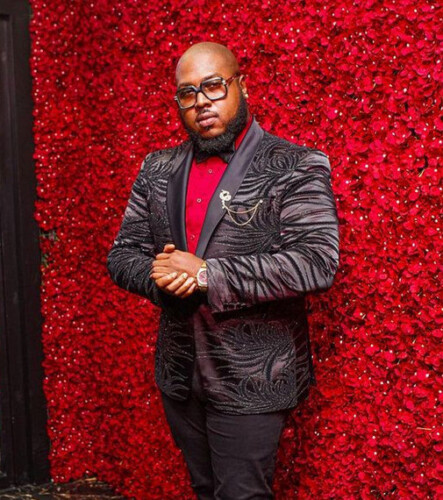 [embedded content]
Lights, camera, action! Dante Hillmedo, the master behind the lens, captured the glitz, glamour, and excitement at Michael Rubin's star-studded private all-white party. This cinematic extravaganza unfolded in the lush backdrop of the Hamptons, where Hollywood's elites of the sports and entertainment industry mingled, danced, and reveled until the wee hours of the morning. Brace yourselves for a jaw-dropping recap of this unforgettable night that only Dante could deliver.
With a guest list that read like a Hollywood red carpet, the who's who of Tinseltown descended upon Michael Rubin's exclusive event. The evening sparkled with the presence of A-list celebrities, including the incomparable Kim Kardashian, the mesmerizing J Lo and her dashing beau Ben Affleck, the eternal heartthrob Leonardo DiCaprio, power couple Jay Z and Beyoncé, and the football legend Tom Brady, to name just a few. It was an assembly of star power that could rival the night sky.
"This party is truly a testament to the immense talent and creativity within the entertainment industry," Dante exclaimed. "Being able to document such an awe-inspiring event is a dream come true for any filmmaker. It's an honor to be entrusted with this task."
As his team were the only authorized videographers, Dante reveled in the exclusivity of his role. He captured the raw emotions, laughter, and camaraderie that unfolded beneath the moonlit sky. Each frame transported viewers into the heart of this glamorous gathering, where dreams are made and memories are immortalized.
But what truly sets Dante's work apart is his ability to encapsulate the essence of these star-studded affairs. His lens offers a window into a world that is often beyond the reach of the average person. Through his recaps, he allows us to experience the palpable excitement, the electric atmosphere, and the breathtaking beauty that define these extraordinary events.
As Dante sets his sights on the future, he dreams of emulating the success of iconic filmmakers such as Tyler Perry. Inspired by their genius, he plans to unleash his creative vision onto the silver screen, unveiling his own works of art in the coming year. With a talent like his, the world can only anticipate greatness.
As we bid adieu to Michael Rubin's unforgettable all-white party, we eagerly await Dante Hillmedo's cinematic masterpiece, which promises to capture the hearts and minds of viewers worldwide. So, dear readers, keep your eyes peeled for Dante's upcoming masterpiece, and remember, even in the concrete jungle of New York City, dreams can come true, one frame at a time.
© 2023, AMMPRO. All rights reserved.