DeeBaby Drops "California Quarantine" Video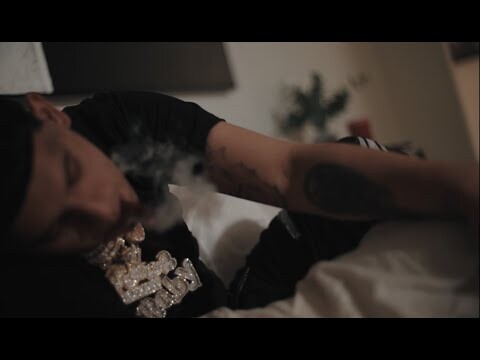 Spinning raw, chilling street tales through his razor sharp melodies, DeeBaby is a master of contrast. Reconciling the breadth of his life's dramatic highs and lows behind the mic, the Houston rapper returns to share his new video single "California Quarantine." Backed by a somber, atmospheric instrumental courtesy of YoungEonthebeat, the track finds DeeBaby determined to open up and free his mind while he's closed off from the world, finding inspiration between four walls: "I showed you you could have the world, now go get everything/If I'm cheating in your dreams, just know that wasn't me/I'm with Yayo stuck in California quarantine/I'm tryna see what I can stuff in these Amiri Jeans."
The video for "California Quarantine" follows a similar trend. Though DeeBaby is locked up in the house throughout the video, he makes the most of his space and the opportunities each provides. Whether he's spitting ice cold flows outside in a winter jacket, posting up in bed with all his chains on, or sliding through the hallway in house shoes, DeeBaby refuses to let his circumstances dull his shine in the slightest.
"California Quarantine" arrives closely following DeeBaby's April mixtape, Junkie Mode, the most recent step in his rise from the streets of Houston to the top of his city's rap game. Home to singles like "Never Gon End" (3.6 million views) and "Anymore" (5.6 million views), Junkie Mode peaked at #13 on Billboard's Heatseekers Albums chart. Junkie Mode is available everywhere via Black Diamond Ent./Create Music Group.
[embedded content]
© 2023, Seth "Digital Crates" Barmash. All rights reserved.