Defining A New Era in Hip Hop: A Close Look At Rising Star Lul Bankro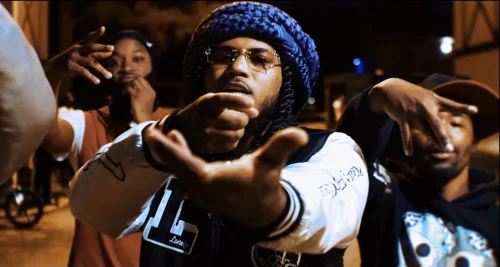 As the digital sun sets over another bustling week in music, a new star has begun to rise from the urban tableau of Memphis, Tennessee and Houston, Texas. Introducing Lul Bankro, a dynamic multi-genre artist who brings a fresh perspective to Hip-Hop and Rap, with flavors of Reggae, R&B, and Jazz threading throughout his expansive soundscape.
Lul Bankro began his journey in music as a form of therapy, utilizing his lyricism as an outlet for the adversities he faced growing up. Through time, this personal means of escape evolved into an innovative tool for connection, giving voice to those who may have felt unheard in their struggles. His sound, deeply rooted in his own experiences, sets him apart from his contemporaries, with a distinct flavor that separates him from other artists hailing from Memphis.
First stepping into the music industry in 2017, Lul Bankro has used his experiences of struggle as fuel to create an authentic narrative. His first official release, "Smoke," saw him teaming up with the well-known Memphis artist LoudPak, and paved the way for his ongoing journey of self-discovery in the industry.
Bankro's perspective on the current music scene is thought-provoking. He recognizes the cycle of trends and evolving waves, from SoundCloud rappers to Mumble Rap to Drill music. However, he stands firm in his authentic self, preferring storytelling and 'real rap' over riding temporary waves.
One of Bankro's significant inspirations is his older brother, who used music as an escape from the struggles they faced growing up. This inspiration turned into motivation when he realized that music could provide a better life for him and his family. His journey in the music industry has been marked with many milestones, from learning audio engineering to shooting his first music video and organizing his first nonprofit event.
Looking into the future, Lul Bankro aspires to be one of the biggest artists, moguls, and CEOs from his city. He aims to use his platform to change the narrative of power and create generational wealth. His advice to young artists embarking on a similar journey is profound – learn the business, embrace uniqueness, invest wisely, and never lose sight of his purpose.
His latest release, "201," offers an unfiltered glimpse into his world. It's a raw solo performance that carries the pain and truth of his life experiences. The track features a cameo from Memphis "King of RnB" Ferrari Baby and was produced by the talented JijBeats from Australia. The song dropped on January 12, 2023, with a video released on his birthday.
"201" is a direct reflection of his experiences growing up in the relentless neighborhoods of Memphis. The lyrics delve into real-life struggles and societal issues, interwoven with poignant personal stories. Each verse signifies a different place in Bankro's life, making it difficult for him to choose a favorite among his musical creations.
The recording process for "201" mirrors the organic nature of Bankro's artistic journey, dependent on his mood and current life experiences. The vibe on set was filled with unity and positivity, reflecting the sense of community he fosters within his circle.
As Lul Bankro continues to make strides in his career, he dreams of collaborating with big names like JayZ, Young Thug, Nicki Minaj, and Boosie. His unique blend of music, deeply entrenched in personal experiences, is an inspiration for many up-and-coming artists. At the end of the day, his ethos is clear – to bring about positive change and opportunities for the youth in poverty-stricken communities, teaching them about financial literacy, generational wealth, and ownership.
Keep an eye on this promising artist, as his fresh take on the genre promises to invigorate the music industry. As the saying goes, Lul Bankro is either pushing with you or you're getting pushed out of the way.
Hear his music – https://spotify.link/af1Ou4cdrBb
Follow him on – https://instagram.com/lulbankro
© 2023, AMMPRO. All rights reserved.