Dj Timbo's FullCypher Entertainment Is Taking Over Florida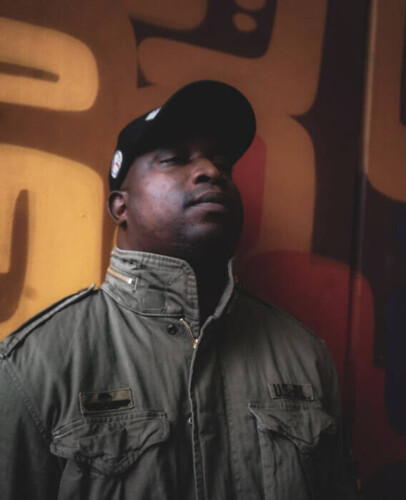 From the early days of experimenting with his first set of Gemini turntables to becoming one of South Florida's top premier DJs, Justin Brown, professionally known as DJ Timbo, has embarked on a remarkable musical journey. Born in Radenton, FL, Timbo's passion for music ignited at a young age, leading him to explore the world of DJing. Fast forward to the present day, DJ Timbo has achieved significant milestones in his career, including joining the prestigious Fleet DJs and expanding his Full Cypher Entertainment empire. This article delves into the inspiring trajectory of DJ Timbo's career, from humble beginnings to becoming a leading force in the entertainment industry.
As a kid, Justin Brown's fascination with music was undeniable. At the age of 14, he acquired his first pair of belt-driven Gemini turntables, complete with a two-channel mixer, an auspicious beginning that sparked his passion for DJing. The set was aptly named "DJ IN A BOX," setting the stage for the journey that lay ahead.
Today, DJ Timbo stands as one of South Florida's top-tier DJs and holds the esteemed title of CEO of The Full Cypher Djs. His empire extends to Full Cypher Entertainment and Full Cypher Radio, showcasing his multifaceted talents and entrepreneurial spirit. Among his most significant achievements is his recent induction into the world-renowned Fleet DJs, a testament to his dedication and skill in the DJing realm.
Beyond his successful career as a DJ and entertainment entrepreneur, DJ Timbo is passionately committed to nurturing the talents of aspiring young artists. To this end, he has spearheaded the FCE Youth DJ Academy, a unique program that not only imparts DJing and production skills but also provides mentoring and life skills to young participants. The academy is a platform where children can unlock their creative potential and shape their futures through music and mentorship.
A Hub for All Aspects of Entertainment: Under DJ Timbo's visionary leadership, Full Cypher Entertainment has evolved into a comprehensive entertainment company, catering to all facets of the industry. From music distribution, artists, models, and producers to influencers, bloggers, publications, events, and community outreach, Full Cypher Entertainment serves as a one-stop hub for talent and creativity.
At present, DJ Timbo's career is at a high point, as he tours with artist Born Rich and TheLxveMovie1080p on The Buzzy Tour. Additionally, he graces the stage at Patrick's 1481 in the beautiful city of Sarasota, Florida, captivating audiences with his electrifying performances. Moreover, Full Cypher Entertainment is gearing up for a massive R&B event in Southwest Florida, a testament to their commitment to delivering unforgettable musical experiences to audiences.
DJ Timbo's musical journey is a testament to the power of passion, perseverance, and dedication. From his humble beginnings as "DJ IN A BOX" to becoming a celebrated member of the Fleet DJs and a driving force in the entertainment industry, Timbo's story inspires aspiring artists and enthusiasts alike. Through Full Cypher Entertainment and the FCE Youth DJ Academy, he continues to empower the next generation of artists and spread the joy of music. As DJ Timbo's career continues to ascend, his commitment to making a positive impact on the world of entertainment remains unwavering.
© 2023, AMMPRO. All rights reserved.