Dr. Dre's Wife Wants His Alleged Mistresses to Testify in Divorce Case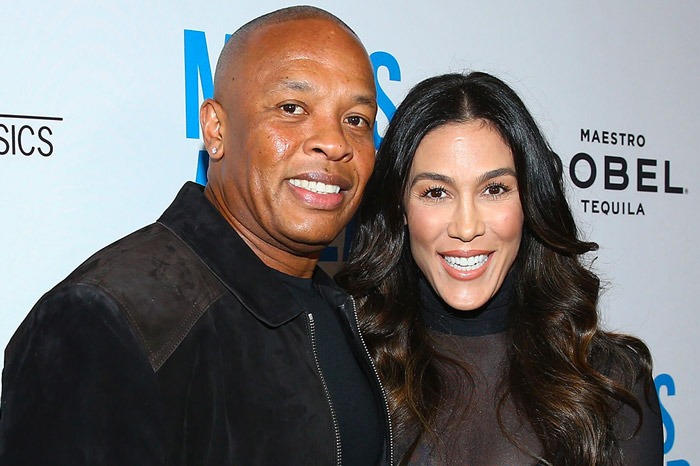 Dr. Dre's divorce is taking a new twist.
The rap icon's estranged wife Nicole Young is seeking to have three of his alleged mistresses testify as witnesses in the couple's highly-publicized legal battle over Dre's billion-dollar empire.
According to The Daily Mail, Nicole is trying to subpoena depositions from three women—Jillian Speer, Kili Anderson, and Crystal Rogers—who she alleges are former lovers of the hip-hop mogul.
All three women have hired lawyer Kris LeFan to fight Nicole's efforts to depose them. On Tuesday, they filed a motion to dismiss the subpoenas, saying none of the women have "information relevant to the enforceability" of the pre-marital agreement.
"Any extra marital affair would be irrelevant because California is a no-fault divorce state and in a pleading or proceeding for dissolution of marriage or legal separation of the parties, including depositions and discovery proceedings, evidence of specific acts of misconduct is improper and inadmissible," LeFan said in the court filing.
Kili Anderson is a former model-turned-skincare entrepreneur, who was rumored to have had an affair with Dre in 2013. However, he denied the claim. Singer-actress Crystal Rogers aka Crystal Sierra co-wrote the song "Got Me Open," which was included on Dre's 1996 album Dr. Dre Presents the Aftermath. Jillian Sheer is a singer-songwriter, who released an album called Deeper This Way in 2016.
In June, Nicole filed for divorce from her husband after 24 years of marriage. They had a prenup, but Nicole is trying to overturn it, saying she signed it under duress.
Earlier this month, the Los Angeles Police Department launched an investigation into claims that Nicole embezzled $385,000 from Dre. Nicole requested that her estranged husband pay her $1.5 million for various expenses including security, plus $5 million toward her attorney fees and other costs. A judge rejected both requests.