Drake Returns with New Single 'Toosie Slide'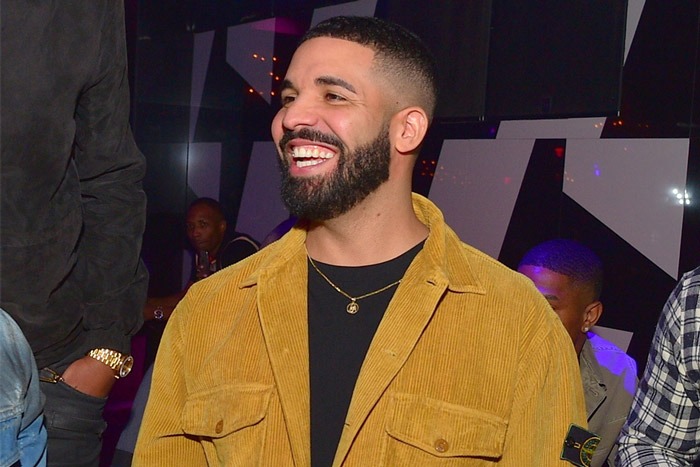 One more dance.
While the world remains on lockdown, Drake is lifting spirits with his new single "Toosie Slide." After teasing the track on social media earlier in the week, the 6 God has released the OZ-produced anthem, named after social media influencer Toosie.
"It go right foot up, left foot, slide / Left foot up, right foot, slide," sings Drizzy. "Basically I'm sayin' either way we 'bout to slide."
He also pays homage to the King of Pop. "Don't you wanna dance with me? / I could dance like Michael Jackson / I could give you thug passion / It's a 'Thriller' in the trap where we from."
The video, which was shot during quarantine, finds the 6 God at home in his native Toronto. Wearing a black mask and camo bomber, Drake tours his 35,000-square-foot mansion nicknamed "The Embassy" while admiring his accolades before showing off dance moves in the marble foyer. He goes from the living room to the massive kitchen, showcasing his lavish digs including a Murakami piano and photos of Prince and Snoop Dogg. He ends outside in the backyard as fireworks explode over the night sky.
The feel-good track is on its way to becoming a TikTok sensation. Fans have already learned the moves to the dance challenge including Tinashe, who was seen performing in her house with her brothers.
"Toosie Slide" is the first new music from Drake since "When to Say When" and "Chicago Freestyle" in February. He also teamed up with Future on the 2x platinum "Life Is Good" as well as Lil Yachty and DaBaby on "Oprah's Bank Account."
Next up, Adonis' father plans to release his new album, the follow-up to 2018's Scorpion. Boi-1da recently previewed two new tracks from Drake during his beat battle with Hit-Boy, including a collaboration with Roddy Ricch.
View this post on Instagram

#ToosieSlide around the house 🕺🏾💨 @champagnepapi
View this post on Instagram

My last 3 brain cells at 2:30 am