Dua Lipa Enlists Missy Elliott and Madonna for 'Levitating (Remix)'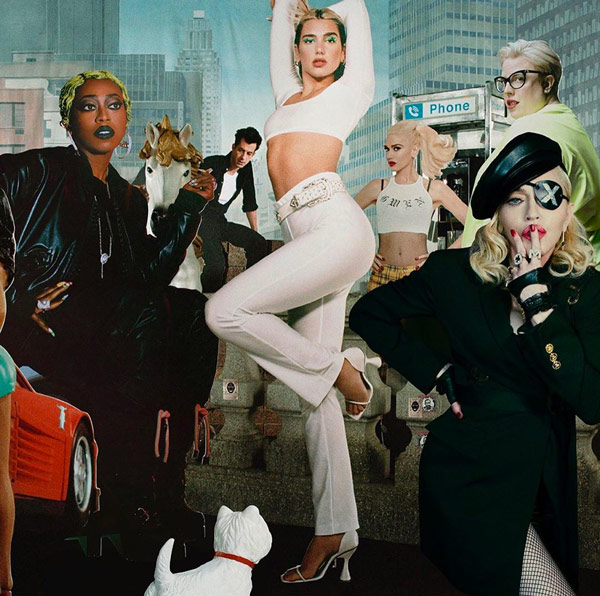 Dua Lipa reunites two musical powerhouses, Missy Elliott and Madonna, for the official remix to "Levitating."
The rap icon and pop queen join the British singer on the electro-house track, which was remixed by Marea Stamper aka The Blessed Madonna. On the pulsing dance-floor bop, Madonna and Missy bring the best of both worlds.
"I'm a freak, I like to play shy / But I will get it poppin', anything I'll try," Missy raps on her spitfire verse.
Missy and Madonna last collaborated on "Into the Hollywood Groove," a remix to Madonna's "Hollywood," which appeared in a 2005 Gap commercial. The same year, they performed the track at the MTV VMAs during which Madonna kissed Britney Spears and Christina Aguilera on the lips.
"It's always been a massive dream of mine to get to work with both Madonna and Missy Elliott. For both of them to want to jump on a track is so crazy," an excited Dua told "Ash London LIVE."
"I am humbly grateful that Dua asked me to be a part of this record because I am a fan of her work and I love the whole '80s vibes that her music gives," added Missy. "When her team sent the track, I was like, 'Oooooh this is fire!' and I immediately recorded my verse. She heard it and loved it and here we are!"
The song is the first release off Dua Lipa and The Blessed Madonna's collaborative project Club Future Nostalgia, a remixed version of Dua's sophomore album Future Nostalgia. Due Aug. 28, the project also features a Mark Ronson-produced remix to "Physical" featuring Gwen Stefani.
A video for "Levitating (Remix)" is set to premiere Friday.