Dua Lipa, Lil Nas X's Father Blast DaBaby After Homophobic Rant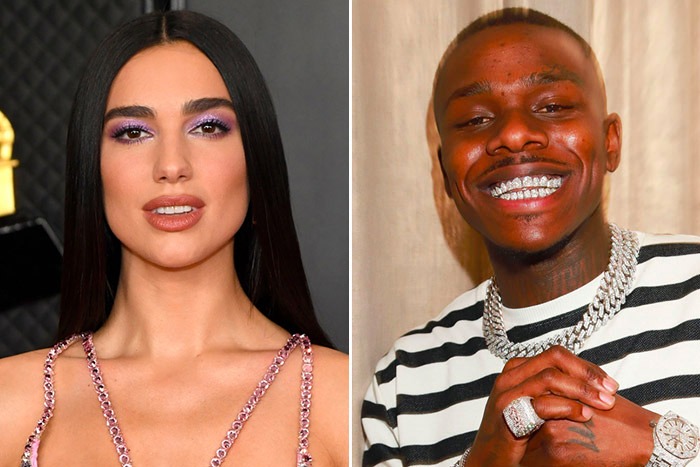 Lil Nas X's family is coming to his defense.
The "Industry Baby" rapper's father is slamming DaBaby in the wake of his homophobic rant. During his set at Rolling Loud Miami on Saturday, DaBaby made a series of offensive remarks directed at the LGBTQ+ community.
"If you didn't show up today with HIV, AIDS, any of them deadly sexually-transmitted diseases that'll make you die in two, three weeks, put a cell phone lighter up," DaBaby told the crowd. "Fellas, if you ain't suckin' d**k in the parking lot, put your cell phone lights up."
Now the father of openly gay rapper Lil Nas X is condemning DaBaby for his vile remarks. Robert Stafford, who is also a gospel musician, shared an Instagram Story with a photo of his son alongside DaBaby, which was soundtracked by their 2019 "Panini (Remix)" collaboration.
"Bruh sit down you had your time," he wrote in his caption.
Nas himself has not addressed the controversy, only tweeting "lol" after DaBaby's comments went viral.
lol

— nope 👶🏾 (@LilNasX) July 26, 2021
After receiving backlash, DaBaby tried to clarify his comments, claiming that his words were "twisted" and that he doesn't discriminate against anyone who comes to his shows.
"This s**t don't concern y'all at all. Don't be disturbin' my motherf**kin' gay fans," he said. "You ain't supposed to get it. It ain't supposed to translate through a little 6-second clip on the cell phone. You ain't supposed to see that s**t anyway."
Dua Lipa has also slammed her "Levitating" collaborator while sharing her support for the LGBTQ+ community.
"I'm surprised and horrified at DaBaby's comments," she wrote on her Instagram Story. "I really don't recognize this as the person I worked with. I know my fans know where my heart lies and that I stand 100% with the LGTBQ community. We need to come together to fight the stigma and ignorance around HIV/AIDS."