Eminem, Justin Bieber, & Polo G Join Juice WRLD on 'Fighting Demons'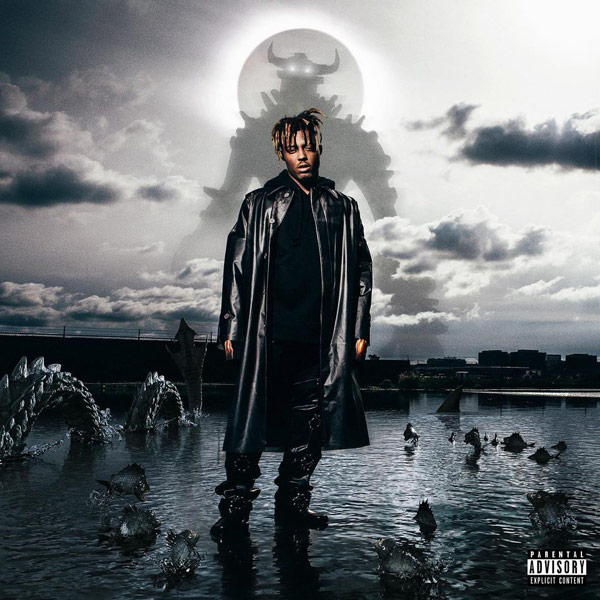 Juice WRLD's second posthumous album Fighting Demons arrives tonight.
The star-studded set features 18 tracks including the singles "Already Dead" and "Wandered to L.A." featuring Justin Bieber. Slim Shady himself makes an appearance on "Eminem Speaks," while the tracklist also includes collaborations with Polo G and Trippie Redd ("Feline") and Suga from BTS ("Girl of My Dreams").
It's been two years since Juice WRLD died of an accidental overdose. The album is dedicated to those who are also struggling with addiction.
"Jarad was always searingly honest about his struggles and through his musical genius he articulated what was on his heart and mind vividly through his art," said Juice's mother, Carmela Wallace, who established the Live Free 999 Fund in her son's honor. "He never gave up and his friends and family never gave up on offering their support to him… We encourage all of you who struggle with addiction and mental health to never give up the fight."
This marks the second posthumous album from Juice WRLD, following Legends Never Die, which was released in July and debuted at No. 1 on the Billboard 200.
Fighting Demons Tracklist
1. "Burn"
2. "Already Dead"
3. "You Wouldn't Understand"
4. "Wandered to L.A." with Justin Bieber
5. "Eminem Speaks"
6. "Rockstar in His Prime"
7. "Doom"
8. "Go Hard"
9. "Juice Speaks"
10. "Not Enough"
11. "Feline" with Polo G and Trippie Redd
12. "Relocate"
13. "Juice Speaks 2"
14. "From My Window"
15. "Until the Plug Comes Back Around"
16. "Girl of My Dreams" feat. Suga from BTS
17. "Feel Alone"
18. "My Life in a Nutshell"