Eminem's Ex-Wife Hospitalized After Reported Suicide Attempt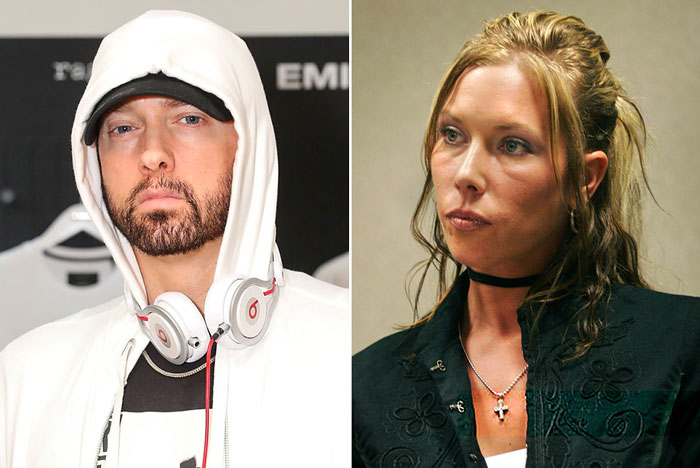 Eminem's ex-wife was hospitalized after she reportedly tried to take her own life.
According to TMZ, Kim Scott became combative with law enforcement following a suicide attempt on July 30.
Police and emergency workers responded to a call of a suicidal person at Kim's home in Michigan. When they arrived, she was so combative she had to be restrained by deputies. Paramedics were unable to check her vitals because she was violent, claims the report.
It appeared Kim had cut herself and had several small lacerations on the back of her leg. There was a good amount of blood on the floor. She was taken to a hospital for medical and psychological evaluation, and is now recovering at home. It's unclear if she is receiving additional care.
Eminem and Kim were married in 1999 and divorced two years later. The former couple, who briefly remarried for a few months in 2006, share a 25-year-old daughter, Hailie Jade.
Eminem opened up about their volatile relationship on songs including "Kim" off his 2000 album The Marshall Mathers LP, which ends with him killing his ex-wife and putting her in the trunk of his car.