Exclusive Interview: Blo-Money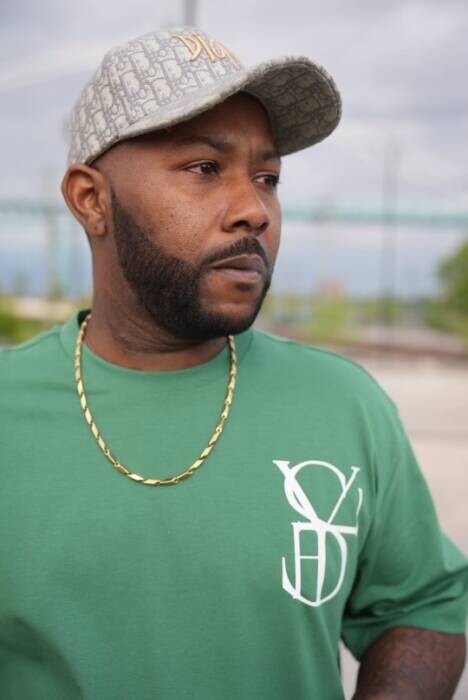 What is your name and what city do you rep?
Blo-Money and I rep Detroit 313 Motor City
Tell us about your latest releases, what inspired you to create them?
Imma Leave This Here Ep is really like a formal introduction. It just takes you thru my mind on a daily basis, how I move, how I feel, my reactions to different situations living in Detroit. The city as a whole is what inspired this tape. I just wanted to give my story from my perspective.
What is unique about you and your music?
The uniqueness about me is that I'm scared of nothing, meaning I'm adventurous I'm always into trying new things with my music. I'm about money and progression, and I display that in my songs. I don't beef with niggaz, I stay out the way, I have fun period and the music shows that. I'm about being realistic.
What shaped your music? 
The life experiences I've had shaped my music a lot, along with the people I had around me especially my Brother Flex who passed away.
When did you realize you were going to make music professionally? 
When I started seeing the guys from my city like Icewear Vezzo, Peezy, Doughboys Cashout Sada Baby & Tee Grizzley just to name a few go crazy and really do it, I was like yeah let's go 
What type of music do you listen to? 
Crazy shit is I listen mostly to rnb music. like Don Tolliver 1 of my favorites his shit go crazy but of course I listen to rap.
What inspires you to write music? 
Everyday life inspires me the most to write, I mean it could be funny shit, sad shit, argument wife yo girl, see bad female anything like that gives me the best inspiration for sure.
What do you do when you don't do music (creative or otherwise) and that you are passionate about? 
When I'm not doing music, I'm pretty much working on my clothing line. This something I'm really excited about being working on this for like 2 years and it's all coming together, and besides that I'm with the family, doing things with the kids. Me the my wife be outside too lol
Happiness to you is… 
To me happiness is making sure my family wants for nothing and know I got them no matter what. That's my happiness 
What do you wish you were told when you first started making music that you think would help artists just starting out? 
Marketing is vital, without it your going nowhere, and do the work cuz making music is the easy part 
Tell us about your upcoming projects…
I have videos due to release soon for the songs "1 Of Those" & "Boyyyy Wud U" off the Imma Leave This Here EP. I also got 2 singles coming soon called "Shop Wit Me ft Carla Black" & "4 Tha Bread ft CeCe The Bully" 
Where do we find you music / music projects?  
You find me on IG @blo_money_1 twitter @blo_money YouTube Official Blo-Money / BlomoneyVevo and you find my music on all DSPs available 
Any last words for the readers?
I appreciate y'all for the time. Stand on business, get money and stay safe 
© 2023, StanleyGatero. All rights reserved.