Experience the Energy and Fire of Apollo The Boss and Boosie Badazz in the Explosive New Single 'F.E.A'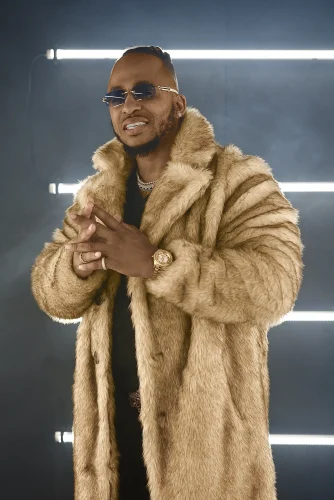 Apollo The Boss, the talented rapper from Worcester, Massachusetts, is not only known for his captivating music but also for his remarkable skill as a music engineer. With his latest single "F.E.A" featuring Boosie Badazz and the release of his solo EP "Summertime Vibe Wintertime Cold," Apollo showcases his ability to engineer his own tracks, giving him complete creative control and authenticity in his sound.
By mastering the art of music engineering, Apollo has been able to craft his tracks exactly the way he envisions them. This hands-on approach allows him to infuse his music with his unique style, blending smooth melodies, captivating lyrics, and infectious beats. Through his music, he expresses his emotions, experiences, and personal growth, creating an authentic connection with his audience.
The release of "F.E.A" and the EP "Summertime Vibe Wintertime Cold" showcases Apollo's evolution as an artist and his commitment to delivering high-quality music. His ability to engineer his own tracks not only demonstrates his technical skills but also empowers him to stay true to his artistic vision.
Apollo's music is a testament to the power of self-expression and the impact it can have on both the artist and the listener. Through his lyrics, he shares his journey of overcoming challenges, embracing his identity, and striving for success. With each release, he continues to captivate audiences with his talent, authenticity, and unwavering dedication to his craft.
As Apollo The Boss rises through the ranks of the music industry, his ability to engineer his own music sets him apart from the crowd. His commitment to authentic self-expression and his undeniable talent make him an artist to watch. With "F.E.A" and the EP "Summertime Vibe Wintertime Cold," Apollo continues to make his mark, leaving a lasting impression on the hip-hop scene.
© 2023, AMMPRO. All rights reserved.