Frank Ocean Launches Luxury Brand Homer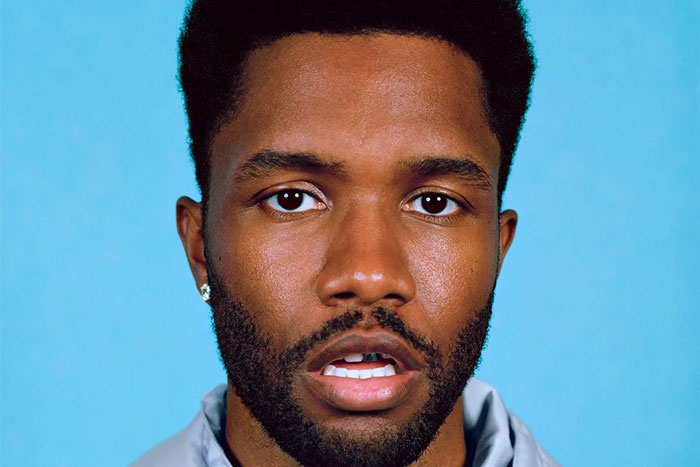 Frank Ocean is expanding his brand.
The Blonde singer has announced the launch of Homer, described as an "independent American luxury company." The first Homer collection includes fine jewelry pieces inspired by "childhood obsessions" and "heritage as a fantasy."
According to GQ, the price points range from $435 for an enamel plus-symbol pendant to a necklace that costs just under $1.9 million.
https://t.co/bM2NTDknTT pic.twitter.com/oGFOQcKNJO

— Frank Ocean Daily (@TeamFrankDaily) August 6, 2021
The collection of diamond bracelets, gold rings, and patterned silk scarves are currently only available for purchase at the Homer store at the New York Jewelers Exchange, which opens Monday. You can browse the digital catalog on Homer.com and request a 15-minute appointment at the showroom via the online scheduler.
Ocean has been working on the passion project for three years, designing the pieces in New York and hand-making them in Italy. The name Homer is described as representing "carving history into stone," and could be related to Home Record, a company Ocean registered several years ago.
Frank Ocean comments on the release of Homer::
via blonded IG Stories pic.twitter.com/X9QM7ZPT3j

— Frank Ocean Daily (@TeamFrankDaily) August 6, 2021
Taking to Instagram, the reclusive star reflected on the launch. "This project has kept my imagination turning throughout it all. All of my work is now dedicated to my family. Everything," said Ocean, whose 18-year-old brother died in a car crash last year. "My hope is to make things that last, that are hard to destroy, set it in stone."
He went on to thank his team for their dedication. "This is 3 years in the making and there is so so much I'm excited to share with all you strangers. Love."
Ocean, who also graces the cover of Financial Times, hasn't released new music in a year-and-a-half, but that could change as he is set to headline Coachella in 2023.
View this post on Instagram