Future and Lil Uzi Vert's 'Pluto x Baby Pluto' Debuts at No. 2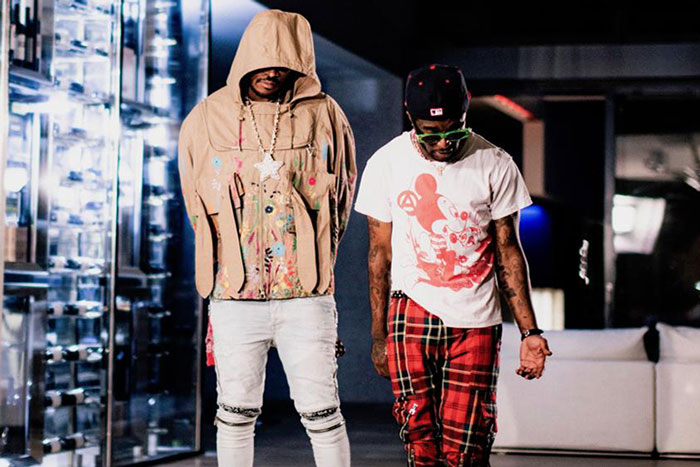 Future and Lil Uzi Vert are putting numbers on the board.
The Atlanta rappers' joint album Pluto x Baby Pluto lands at No. 2 on the Billboard 200 with 105,000 equivalent album units earned, of which 5,500 are comprised of album sales. The project was released on Nov. 13, and was followed by a deluxe edition with eight additional tracks.
Pluto x Baby Pluto is Future's second top 10 album of 2020, following High Off Life in May. Lil Uzi Vert earns his second top 10 of the year following Eternal Atake in March.
Future now has 14 top 10 albums, the most among of any artist over the past eight years since his debut Pluto in May 2012. Lil Uzi Vert has three.
YoungBoy Never Broke Again also scores a top 10 debut with his surprise mixtape Until I Return, which opens at No. 10 with 31,000 equivalent album units earned. This is his fourth top 10 of 2020 following Top (No. 1, September), 38 Baby 2 (No. 1, May), and Still Flexin, Still Steppin (No. 2, March).
Ariana Grande's former chart-topper positions falls 1-4 in its third week (75,000), Pop Smoke's Shoot for the Stars Aim for the Moon dips 2-5 (53,000), and Juice WRLD's Legends Never Die remains at No. 7 (37,000).
Outside the top 10, 2 Chainz' So Help Me God debuts at No. 15, Black Youngsta's F*ck Everybody 3 enters at No. 143, and Davido's A Better Time bows at No. 170.
Billboard 200 Top 10
1. AC/DC – Power Up – 117,000
2. Future and Lil Uzi Vert – Pluto x Baby Pluto – 105,000
3. Chris Stapleton – Starting Over – 103,000
4. Ariana Grande – Positions – 75,000
5. Pop Smoke – Shoot for the Stars Aim for the Moon – 53,000
6. Luke Combs – What You See Is What You Get – 42,000
7. Juice WRLD – Legends Never Die – 37,000
8. Queen – Greatest Hits – 36,000
9. The Kid Laroi – F*ck Love – 35,000
10. YoungBoy Never Broke Again – Until I Return – 31,000