GF Anon Drops "BluMan" Deluxe Project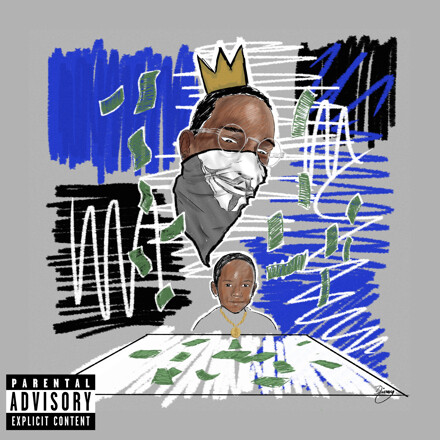 New Jersey's GF Anon returns with the deluxe of his 2022 album, "BluMan." Adding instrumentals to songs off the project and a bonus track, Anon revitalizes the album, offering fans a way to appreciate some of the hazy, entrancing beats on their own and even spit their verse over them. BluMan is a nostalgic audible journey that finds the Camden native pairing his poignant lyricism with raw, atmospheric production reminiscent of Hip Hop's Golden Era. 
"The album is a tale of higher self vs lower self. The tale of rehabilitation and finding out who you really are. I decided to release a special edition version of the album because the album was slept on last year and it lacked the proper promotion on my end. With me releasing a large amount of material in 2024, why not reintroduce this album to the masses that are searching for music with a message," Anon shares with us.
"Price of Admission" and "New Jersey Drive" are two of many standouts on this 16-track body of work (not including instrumentals). Production credit goes out to King JVY_B, August Fanon, Brainorchestra, [offbeatninja], Cee Gee, iilmeel, Checkpoints, and GF Anon himself. 
Stream the special edition of GF Anon's "BLUMAN" project below, and be sure to give him a follow on socials if you enjoy what you hear. 
© 2023, Seth "Digital Crates" Barmash. All rights reserved.