Grammy Chief Addresses The Weeknd Snub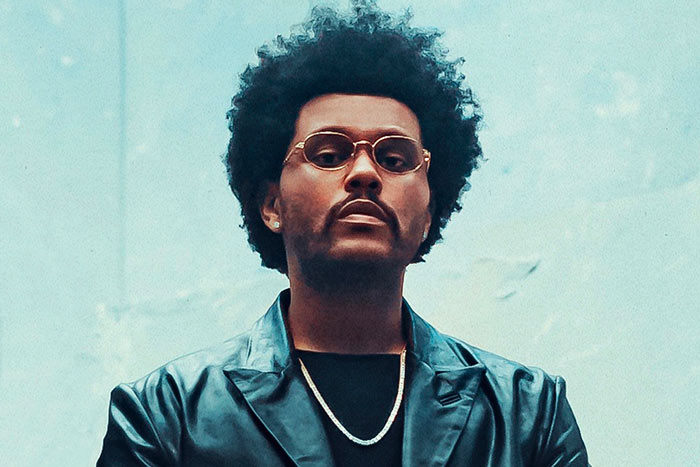 The Weeknd was completely shut out of the Grammy nominations.
Despite releasing one of the biggest albums of the year, After Hours, the Toronto crooner's name was nowhere to be found when the nominations were announced on Tuesday, shocking fans and his peers including Kid Cudi, who tweeted, "Abel was robbed man this shits weak."
Abel was robbed man this shits weak

— The Chosen One (@KidCudi) November 24, 2020
Many questioned how this could happen, even suggesting that The Weeknd didn't submit his name for consideration. But one reporter countered that argument, saying that his name was submitted and yet he still wasn't nominated.
Ppl are asking if The Weeknd didn't submit his work to the #Grammys but reports last month suggest he did and still 0 nominations. One of the bigger shocks in Grammy history pic.twitter.com/csy7fbG4n4

— Troy Smith (@troylsmith) November 24, 2020
In an interview with Variety, Recording Academy chief Harvey Mason, Jr. was asked how an album as big as The Weeknd's could be completely ignored.
"It really just comes down to the voting body that decides," he said. "We have eight nomination slots to fill in [the 'Big Four' categories: Best Album, Song, Record and New Artist], five in others, and the voters vote for their favorites. It's really interesting, though."
Mason stood behind his voting committee, insisting that the process is thorough. "All the records get the fairest of fair shakes. We listen to all the music — even an album, you're listening to almost the whole album, it takes I don't know how many hours," he said. "It's a long, arduous process and people take pride in it. The people in that room care: there's no agendas in there, there's no 'let's snub this person' or that person. It's about, 'Let's try and find excellence.'"
When asked if The Weeknd was on the shortlist, he wouldn't say. "We never talk about what's on the shortlist, so I'll leave it at that," he said.
Abel has yet to address the snub. Meanwhile, others like Justin Bieber, Teyana Taylor, and Nicki Minaj took to social media to share their own grievances with the Grammys.
Y'all was better off just saying best MALE R&B ALBUM cause all I see is dick in this category. https://t.co/LlL769FbTR

— TEYANA M.J. SHUMPERT (@TEYANATAYLOR) November 24, 2020
Never forget the Grammys didn't give me my best new artist award when I had 7 songs simultaneously charting on billboard & bigger first week than any female rapper in the last decade- went on to inspire a generation. They gave it to the white man Bon Iver. #PinkFriday

— Mrs. Petty (@NICKIMINAJ) November 24, 2020
beyond sus https://t.co/aBrncwsHqS

— Mustard (@mustard) November 24, 2020