Gucci Mane and Jeezy Take Over Magic City Strip Club for Verzuz Battle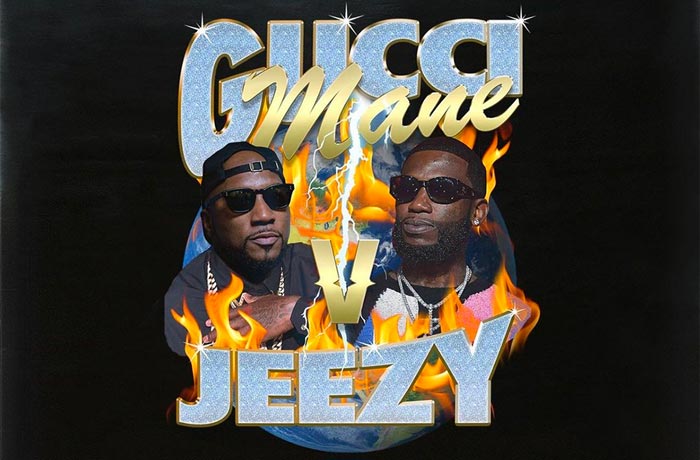 Gucci Mane and Jeezy's Verzuz is shaping up to be epic.
Ahead of tonight's main event, more details have emerged on what fans can expect from the highly-anticipated showdown. The Atlanta rappers have set up shop at famed strip club Magic City in their hometown. TMZ has obtained footage of the stage, which includes two thrones side by side where Guwop and the Snowman will be seated when they battle it out with 20 of their biggest hits.
The star-studded guest list is also rumored to include T.I., Rick Ross, Migos, Alicia Keys, and Swizz Beatz. And just in case anything goes down, the Nation of Islam will be handling security. The Atlanta Police Department has also been made aware of the event.
This will be the first time the longtime rivals have come face-to-face since their beef, which stems from the 2005 murder of Henry "Pookie Loc" Clark, who was shot and killed by Gucci after he attempted to break into Gucci's home. Gucci was later cleared of the murder charges due to acting in self-defense.
Gucci has been fueling the fire in the days leading up to the battle, posting a meme mocking Pookie's murder and clowning Jeezy over his fashion. He has also been sharing promos including one starring viral weatherman Nick Kosir.
View this post on Instagram
Lol @GIPHY pic.twitter.com/6FURvkct2J

— Gucci Mane (@gucci1017) November 19, 2020
T.I. was previously slated to take on Jeezy on the Season 2 opener of Verzuz before Gucci stepped in. "Now THIS…. Is what the people wants to see‼️" Tip said.
Watch the Trap God and Snowman go head-to-head when Verzuz streams live on Instagram and Apple Music tonight at 8 p.m. ET.