H.E.R. Announces Reggae Album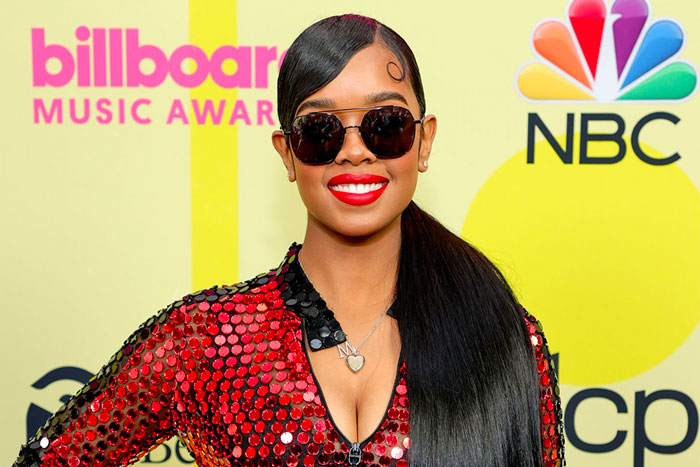 H.E.R. is bringing the Caribbean vibes with her next album.
Hot on the heels of Back of My Mind, the Oscar-winning songstress has announced plans to release a reggae project. She revealed the news during an interview with Ebro Darden on Apple Music 1.
"Honestly, alongside my album, I've been working on a reggae project. So, you're gonna get that very soon," she said.
She has already given fans a taste with tracks like "Do to Me" and her Skip Marley collaboration "Slow Down."
"I realized how much I loved Caribbean music and I've always known that, but just really getting into it and celebrating that culture," she explained. "I really wanted to like go all in, so I'm working on that right now. It's been in the works for a while."
Her love for reggae started when she was young. "Honestly I love Caribbean music. I didn't really have a full appreciation of it until I moved to New York, until I went to the East Coast, and I got into dancehall and I got into some of the more uptempo club records. I literally have been a huge fan of reggae since I was a young kid."
Last month, H.E.R. dropped her latest project, Back of My Mind, featuring appearances from Chris Brown, Ty Dolla $ign, Lil Baby, and Yung Bleu. She has also announced the return of her Lights On Festival in Concord, Calif. The two-day event, which features Erykah Badu, Bryson Tiller, and Keyshia Cole, is already sold out.