Hip-Hop artist Delusional pulls a 'Grand Admiral Thrawn' and returns from obscurity with his new single "Tarantino"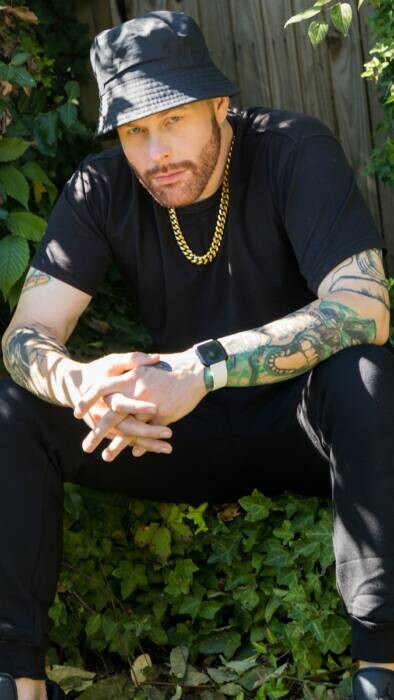 [embedded content]
"Tarantino," the highly anticipated single by American rapper Delusional, marks his triumphant return to the music world. With its dynamic blend of genres, captivating lyrics, and an entrancing melody, this track promises to captivate listeners and make a significant impact.
Delusional, whose real name is Bryan Glick, is no newcomer to the music industry. He has an impressive track record, boasting three solo albums, five group albums, and a vast catalog of singles and EPs. However, in 2015, Delusional inexplicably disappeared from the music landscape shortly after releasing his album "Retaliation." It wasn't until 2017 that he briefly resurfaced, unveiling four music videos related to the album, two years after its initial release.
His absence from the music industry was attributed to severe substance abuse, which eventually led to his arrest. Despite his legal battles, Delusional struggled to maintain his probation, repeatedly violating the terms and facing increasingly severe consequences. His continuous infractions ultimately landed him in Florida State Prison to serve out his sentence.
During his time behind bars, Delusional underwent a transformation. With a clear and drug-free mind, he poured his anger and aggression into his pen and onto paper, crafting what we now know as "Tarantino." This song draws on his personal experiences, embodying the essence of 'savagery,' a quality Delusional is no stranger to.
Upon his release from prison, Delusional remained committed to sobriety. His first act was to record "Tarantino," enlisting super producer SVGAR to bring the music to life.
The song opens with a warm vinyl crackle and a hauntingly beautiful synth intro, immediately drawing listeners into a contemplative atmosphere. As the song progresses, it incorporates electronic beats and orchestral strings, creating a sense of tension and intrigue.
Delusional's lyrics dive deep into human emotions, exploring the theme of self-deception and the illusions people create for themselves. His soulful vocals deliver the lyrics with raw authenticity, resonating on a profound level.
The chorus is anthemic, featuring a powerful and catchy chant that lingers long after the music fades. The arrangement builds to an exhilarating climax, delivering a spine-tingling and euphoric experience.
The music for "Tarantino" is expertly produced by Paul "SVGAR" Seidlar, ensuring every instrument and vocal line is meticulously crafted. Delusional's sound engineering immerses the listener into his sonic world. Long-time friend Fritz "The Cat" Van Kosky is responsible for the final sheen on the track, allowing every nuance to shine brightly.
With its thought-provoking lyrics and genre-blending sound, "Tarantino" showcases Delusional's versatility and creative prowess. It's a work of art that invites reflection while offering an exhilarating sonic experience, leaving a lasting impact on all who listen.
You can now stream "Tarantino" on various platforms, including Spotify, Apple Music, Deezer, Amazon, Tidal, and everywhere music is sold or streamed. The official music video is now available on YouTube, VEVO, Apple, and more.
For more info on Delusional, visit his official website at https://yoDelusional.com and be sure to follow him on all his socials:
https://youtube.com/@yodelusional
https://tiktok.com/@yodelusional
https://facebook.com/yodelusional
https://instagram.com/yodelusional
https://x.com/yodelusional
https://open.spotify.com/artist/0DmgLSzaSfFZZnGf7hp6cm?si=quXGyaFlT4-tkQuIDAclXg
https://music.apple.com/us/artist/delusional/46024790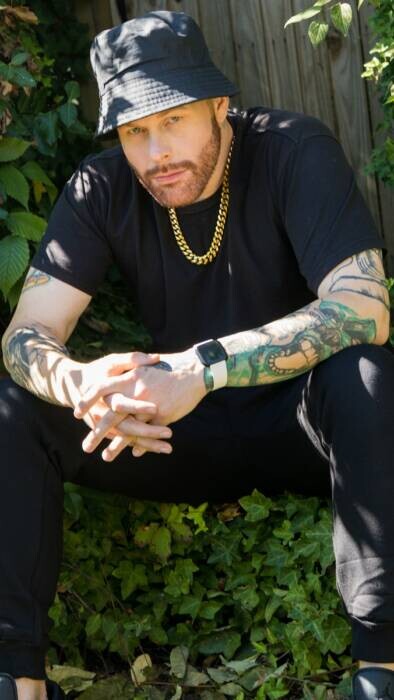 © 2023, StanleyGatero. All rights reserved.