Hundreds of Astroworld Lawsuits to Be Combined Into Single Case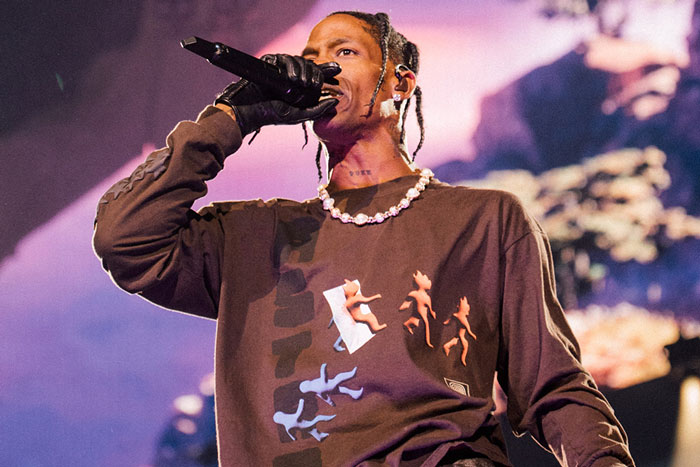 Travis Scott is facing nearly 300 lawsuits in the wake of Astroworld.
Now a new report from Billboard claims that the hundreds of lawsuits filed over the deadly Houston music festival—which left 10 dead and hundreds injured—will be consolidated into one giant case.
A month after a crowd surge during the Nov. 5 performance, attorneys for both victims and festival organizers filed a joint petition Friday (Dec. 3) seeking to combine the 275 cases into a multi-district litigation before a single judge.
The two sides agreed that a consolidated proceeding was the best way to handle the complex legal battle that already involves 1,250 plaintiffs. If approved, the move will allow a single judge to oversee and coordinate the cases.
"This type of litigation is exactly what the Texas MDL process is designed to address," they wrote.
The lawsuits accuse Live Nation, Travis, and other festival organizers of gross negligence in how they planned and conducted Astroworld, and are seeking billions in damages.
As of Friday, 275 lawsuits have been filed with more than 1,250 plaintiffs, including one from the family of 9-year-old Ezra Blount, the youngest victim, who was allegedly trampled at the concert, and later died from his injuries.
Travis has offered to cover the burial costs for the victims. Blount's family, along with several others, have rejected the rapper's offer to cover their funeral expenses.
Live Nation is cooperating with investigators. "We continue to support and assist local authorities in their ongoing investigation so that both the fans who attended and their families can get the answers they want and deserve, and we will address all legal matters at the appropriate time," a spokesman told NBC News.